Admissions
Children who want to come to Princethorpe now sit an entrance examination in the November before the year of entry, mainly at 11 and at other ages as space allows. A significant number also join us for Sixth Form at age 16.
We welcome children of all faiths and backgrounds, from our own junior schools, Crackley Hall and The Crescent, and many other maintained and independent primary schools from around a radius of about thirty miles.
Competition for places is high, as are standards, but the school also looks for young people who will contribute to the wider life of the school.
Please register for the Entrance Examination as soon as possible to allow us to process the registration and contact primary schools for references. Following receipt of the registration form any candidate with a learning need will have an assessment with a Special Educational Needs professional.
" We definitely made the right choice of school and are very grateful that you gave her a place. The main reason we initially fell in love with the school was hearing about the 'ethos' and the pastoral care. At the time I said to others that all schools talk about these things but yours was the only school where I really believed it. My instincts were right!"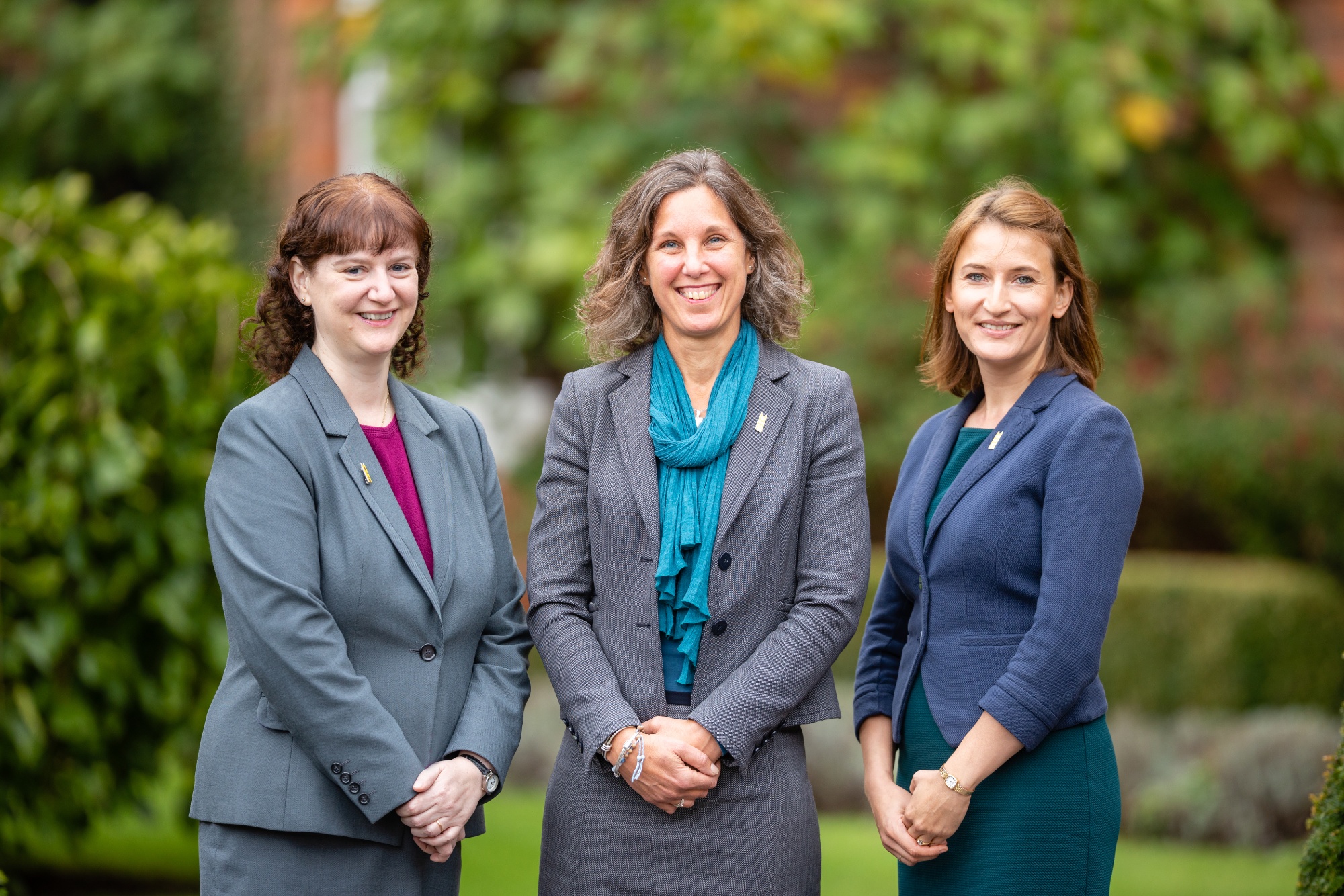 Our Registrar, Mrs Vanessa Rooney and her
assistants, Miss Helen Morgan and Mrs
Catherine Rogers will be pleased to talk you
through the admissions process. Please
contact them on 01926 634201 or 634262.
Sixth Form Open Evening
Wednesday 16 October 6.30pm - 9.00pm
For internal and external prospective Sixth Formers and their parents, the evening aims to give an overview of life in the Sixth Form. Staff and students will be on hand in the departments to talk through A Level subject choices. Light refreshments will be available.
Admissions For September 2020
We are currently taking registrations for the Entrance Examinations for 2020 entry (for Years 7 to 10) which will take place on Saturday 9 November 2019. All candidates must be registered before sitting the entrance examination. Registration, bursary and scholarship application forms must be received by Friday 4 October 2019.
Following the 2020 Entrance Examination, offer letters will be sent out on Thursday 28 November 2019 and the acceptance deadline will be Thursday 5 March 2020. The acceptance deadline for places is, by a nationally agreed code of practice, the same for all independent schools, allowing parents and children time to review all their options, including those from the maintained sector, before making a final decision.