Chaplaincy
The Chaplaincy works closely with the Religious Studies department and all pastoral leaders to support the Catholic Life of the School and the 'spirit of family' ethos of the College. Their approach is inclusive and open to everyone, of all faiths or none, and supports the diversity of the College community.
The Chaplaincy Co-ordinator, Mary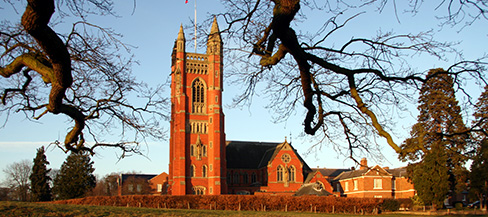 Benham, organises the College's worship, from full scale termly Whole School Eucharists, House Eucharists and Prayer Services through to the 'Prayer for the Day' used by our Tutor Groups.
The Chaplaincy provides a space for pupils to take time out, a peaceful place to reflect, where pupils of all ages can meet, pause and contemplate. It provides the opportunity for pupils to 'come for a chat' about anything that is troubling them, be that linked to friends, family, school or life generally. They work closely with the College Pastoral team to support them in their work.
Mrs Benham also works with the Sixth Form and Junior Chaplaincy Prefects to provide pupil-led initiatives and opportunities, such as 'time out' sessions, open to all pupils of the College.
The Chaplaincy supports the RS Department in giving younger pupils the opportunity to explore Christian themes such as Advent and Lent outside the classroom environment.
They also provide seasonal activities, which have included Lenten and November Reflection opportunities and the Christmas Tree Message Stars, for pupils and staff to participate in.
The Chaplaincy works across the Foundation schools and also supports the College's Primary School Liaison initiatives, giving junior school pupils from around the local area the chance to visit and explore the beautiful Chapel of Our Lady of the Angels.
In addition to supporting the life of the school the Chaplaincy also co-ordinates the charitable work of the College. A Christian community should be aware of the needs of others and try to do something to help. Whether through non uniform days or through student-led initiatives such as the 'Shoebox Appeal' the Chaplaincy focuses on helping pupils help others.
For our Catholic pupils the Chaplaincy offers a Sacramental Preparation Programme for Confirmation.
Pupils of any age can participate; there are normally a mix of pupils from across the age range of the College. The Confirmation ceremonies are run in conjunction with the local parish and usually take place biennially.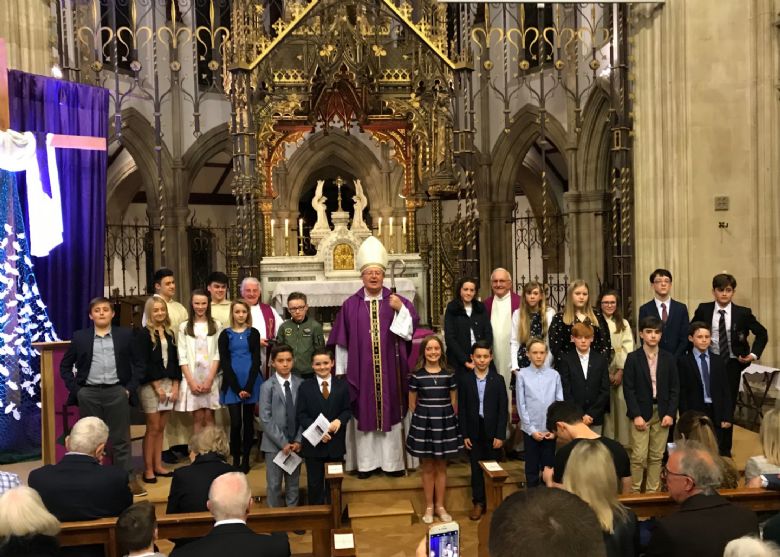 Every year the Chaplaincy organises Chill sessions towards the end of the Trinity Term for pupils in Years 7, 8, 9 and 10. These are inclusive activities and give pupils the opportunity to focus on self-development.
The work of the Chaplaincy does not only support pupils, it also offers support to College staff.