Sixth Form Admissions 2020
Admission to the Sixth Form is based on satisfactory GCSE results, with the addition of an informal interview for external candidates.
The minimum academic requirement for entry to Princethorpe Sixth Form is six GCSE grades at 9-5, including at least three grade 6s. Candidates are normally expected to have at least grade 6 in the subjects to be studied to A-level, however for Mathematics, Modern Foreign Languages, Latin and the Sciences a grade 7 at GCSE is required.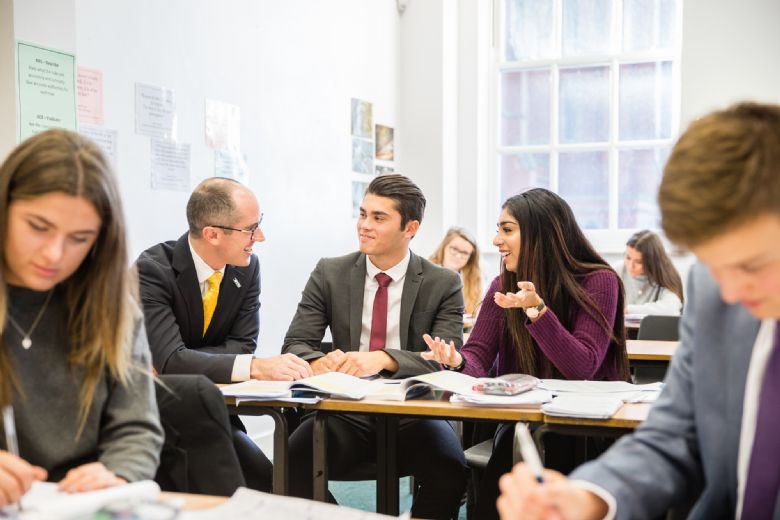 If you wish to begin Economics or Law in Sixth Form, you will be expected to have achieved at least 6 grades in both Mathematics and English Language. If you wish to study Computer Science at A-level, you must have taken it at GCSE. If you wish to study Psychology at A-level you will need a minimum of a 5 grade in English and Mathematics, plus a 6 grade is highly recommended in a Science subject (ideally Biology).
BTEC Business Studies
From September 2020 we are pleased to offer BTEC Business Studies, in addition to our A-level subjects. The topic areas that underpin business include human resource management, finance, marketing and business information management. BTEC Business will give students the opportunity to study these business sectors and have an insight into possible career paths in the future.
For more information on BTEC Business Studies see our Information Booklets below.
If you are already at Princethorpe, the options procedure is explained to you through assemblies, meetings, tutorials and interviews.
If you are not yet at Princethorpe and are thinking of joining us, we would be delighted to welcome you. Please contact the Registrar, Vanessa Rooney and she will talk you through the process initially.
If you then decide to join us for your Sixth Form studies, you should complete a registration form by Monday 3 February 2019 and select your options provisionally, as our own Year 11 pupils do.
Sixth Form offers and Scholarship offers will be made week commencing Monday 23 March 2020.
The deadline for acceptance of Sixth Form places and Scholarship offers is Wednesday 22 April 2020.
Then it is a question of working hard for your GCSEs and waiting until the results are published.
For more information on Sixth Form Admissions 2020 see our Information Booklet and Registration Form below.
For external candidates, once actual GCSE grades have been advised to the Registrar by telephone in August, a confirmed offer will be made.
Confirmation of acceptance from a parent with £300 deposit is then required to secure the place. This deposit is refunded after the end of the final term which the pupil spends at Princethorpe.
The Head and Assistant Heads of Sixth Form hold interviews following GCSE results day for any prospective Sixth Former who has concerns about his or her choice of subjects.
Sixth Form Scholarships and Bursaries
At Sixth Form level there are a range of scholarships available, from Academic to Art, Drama, Music (including Organ) and Sports Scholarships. All scholarships are open to internal and external candidates.
The deadline for applications for Sixth Form Scholarships is Monday 3 February 2020, click on the button below for more information on the individual scholarships, requirements and the relevant process.
sixth form taster day - Fully Booked
Our specific Sixth Form Taster Days are now fully booked.
If you are interested in Sixth Form at Princethorpe College for September 2020, please contact the Admissions Team by email at admissions@princethorpe.co.uk or by calling us on 01926 634201 or 01926 634262.