Sixth Form
The Sixth Form years have never been more critical. With increased complexity and competition for university places and careers, the choices that are made now will undoubtedly have a major effect on the futures of all Year 11 pupils.
The Sixth Form at Princethorpe offers great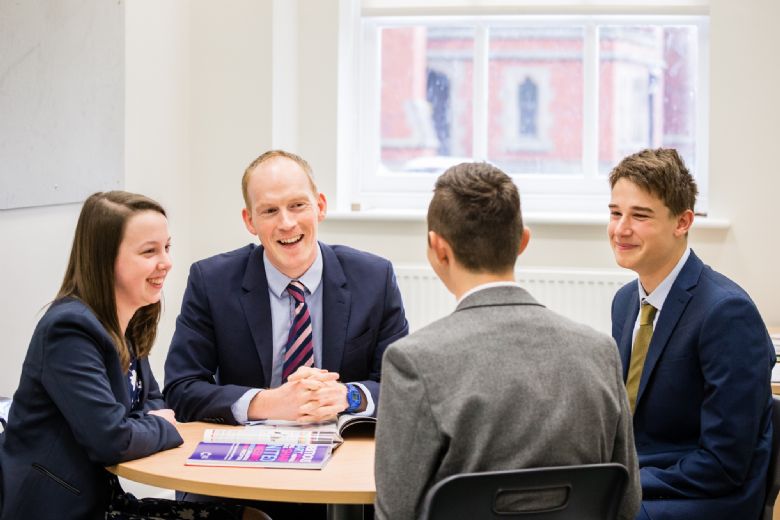 choice, quality teaching in small classes, a vast array of sporting, co-curricular, leadership and service opportunities coupled with excellent pastoral care and guidance, tailored to the needs of today's young adults. Our staff give outstanding individual support to all students and this remains an essential feature of Sixth Form life.
This is a particularly exciting time to be joining the Sixth Form at Princethorpe with more pupils than ever before staying on to study A-levels, as well as increasing numbers of external candidates. Our unique Princethorpe Diploma encompasses and embraces the qualities sought by both universities and employers, and our dedicated Sixth Form facilities - which include the Sixth Form Resource Centre - are designed to specifically meet the needs of the modern Sixth Former.
We believe the Sixth Form at Princethorpe provides an excellent all-round education and is the perfect stepping stone for university, college and life beyond full-time education. It is our aim that by the time that our Sixth Formers leave school, they have become mature, successful, well-rounded young people, with a strong set of moral values to guide them through adult life.
What makes us special?
This is a dynamic and caring Sixth Form, whilst big enough to offer a wide range of A-level and selected BTEC subjects, we like to think we are not so big that things seem impersonal. In fact, every Sixth Former at Princethorpe is treated as an individual and we offer 1-1 guidance and care to all. Our Sixth Formers develop a close relationship with their Form Tutors and with the Head and Assistant Heads of Sixth Form. We pride ourselves on good communication with students and, very importantly, with their parents. Our care begins with the help we offer in choosing subjects wisely and then continues in our close monitoring of academic progress. We help all our students, to reach their academic potential, so that they make the right decisions for the future.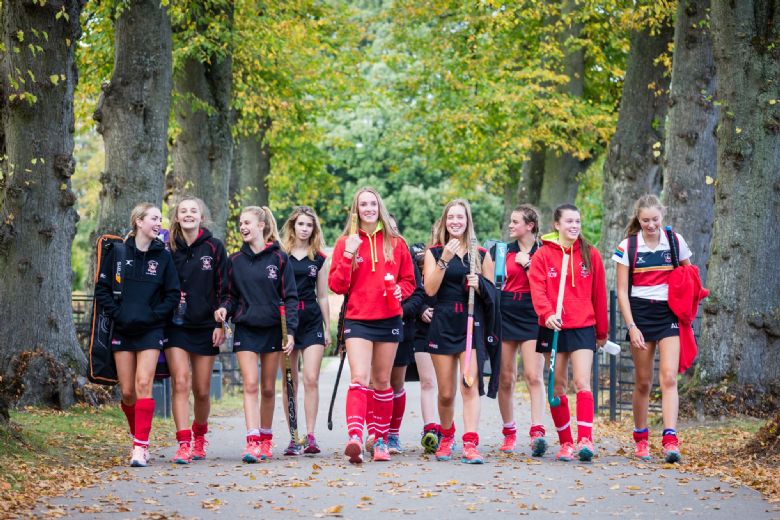 Pastoral care in the Sixth Form begins with the key relationship between the student and their Sixth Form tutor, who mentors and guides them through their two-year Sixth Form journey. The tutor gets to know their tutees exceptionally well which means they are well-equipped to assist in a variety of different ways including the provision of outstanding references for UCAS and other applications when the time arrives.
In addition to the leadership of the Head of Sixth Form, we are fortunate to have three Assistant Heads of Sixth Form with specific responsibilities. Two are responsible for the pastoral and academic overview for a particular Sixth Form Year Group, remaining with them for the duration of their time in Sixth Form and building a close rapport with the students. The third Assistant Head works across both year groups and is responsible for a wide-ranging programme of enrichment activities, PSHE and life skills.
In addition, students have access to support from their subject teachers and co-curricular staff and mutually from fellow students and older Sixth Formers. Where needed students can also receive professional advice from our resident counsellors and all are encouraged to reflect and take responsibility for their own well-being through assemblies, coaching and individual meetings.
Sixth Form is most definitely a time for self-development and fun. We offer a wide range of activities which reflect the emphasis we put on helping students to become happy, well-balanced and successful young people. Our Lower Sixth Formers help younger pupils in their lessons, carry out some duties such as supervising pupils in our tuck shop and act as ambassadors for the College when showing around prospective pupils and their parents. All have a number of opportunities where they are encouraged to speak in front of a relatively large audience – a group of their peers or, on occasion, a group of parents. We do feel that our Sixth Formers gain a great deal from these opportunities and it is lovely to see them grow in selfesteem and social graces over the two years.
To find out more about Sixth Form life download our Sixth Form Admissions 2023 Information Booklet below.
New Sixth Form Dress Code
After consultation with students in the form of a survey, followed by committee meetings between staff and Sixth Form representatives, a new dress code for Sixth Formers has been compiled and is now in force.
PLEASE CLICK HERE TO VIEW THE NEW DRESS CODE
extended project qualification
The EPQ (Extended Project Qualification) is also offered to Sixth Form students and is timetabled alongside A-levels. With its strong focus on thinking and analytical skills, the EPQ develops the independent learning skills so highly valued by both universities and future employers. Like a mini PhD, and worth the equivalent of half an A-level qualification, the EPQ comprises an individual research project rather than an exam, requiring pupils to produce a 6,000 word dissertation or scientific investigation, or to manufacture an artefact or stage a performance.
Upon completion, they must give a ten-minute presentation on their research to teachers and a group of fellow pupils and take questions at the end. Pupils are assigned a mentor who provides advice and guidance as required and with whom they meet during timetabled sessions for direct teaching, instruction and assessment, or other
structured learning such as directed assignments or supported individual study. Pupils also meet regularly with the librarian and other EPQ pupils to be taught the necessary research and independent learning skills needed
to undertake such a project. Pupils' own private study is an additional commitment to these guided learning hours. Extended Projects are welcomed by many universities, and admissions tutors may
well use them in differentiating between applicants for offer making.

Alongside the EPQ will be a range of other options, such as accredited courses in Finance and CORE Maths.
the core programme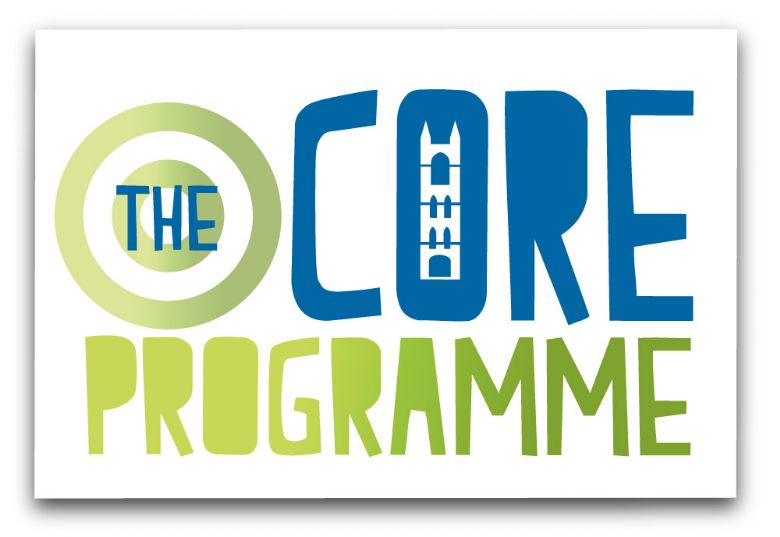 Comprising a varied range of topics and speakers and incorporating careers and higher education advice, the CoRE Programme is closely linked to the ethos of the college. The aim is to develop qualities such as Commitment, Openness, Reflection and Enthusiasm so that students grow in maturity and confidence as they look to life beyond Princethorpe College.

The weekly CoRE lessons for both Lower and Upper Sixth incorporate personal, social, health and citizenship issues, as well as relationship and sex education.

Over the course of the year, we invite a broad range of speakers to address the students on topics ranging from driving safety or cyber-crime to animal welfare or the prison system. In addition, students receive essential advice
and information about careers, applying to university, vocational courses, apprenticeships, the world of work, gap year travel and personal finance.
As part of the CoRE Programme, issues are explored from a moral and religious perspective. Led by the RS department a separate timetabled course on the Philosophy of the Person (C-POP) and an enquiry using video
and discussion into key elements of the Catholic faith is offered to all pupils in Lower Sixth. In a more informal, seminar-style setting pupils can take one period a week to share their views and examine some of the big questions in life.

In the Lower Sixth, an additional Enrichment period within the CoRE Programme each week is specifically set aside so students can extend their interests and to develop new skills. An. It offers options such as:

• Care home visiting
• Yoga fitness
• Wildlife watching
• Mindfulness
• Self defence
• Basic sign-language
• General first aid (delivered and certified by First Aid for Schools)
• Essential cooking skills
• Boxercise
• Ultimate frisbee

As a whole, the CoRE Programme encourages students to develop new skills and interests, to think critically, logically and constructively about the world in which they live, and to look forward to the challenges and opportunities that lie ahead.