Uniform
Uniform is compulsory for College pupils and helps to create a sense of shared identity, community spirit and a pride in oneself and in the College.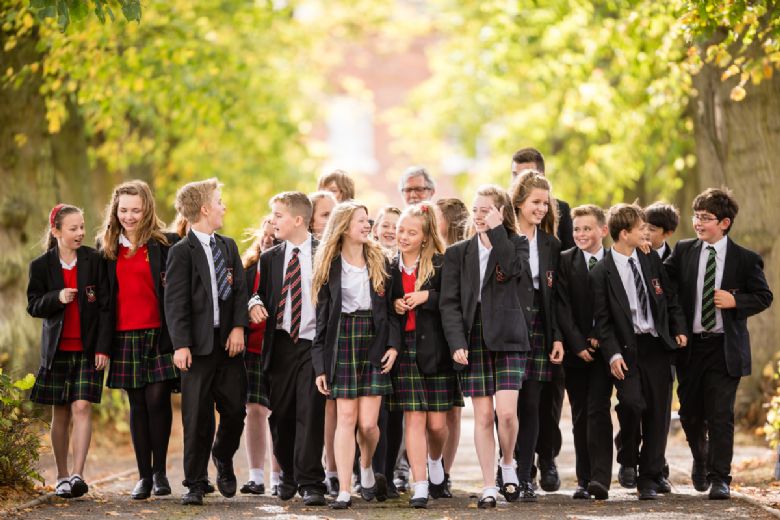 Uniform can be purchased from the School Shop.
Opening hours during term time are as follows: Monday to Friday 3.30pm – 4.30pm.
Please contact Miss Nicola Browne in the School Shop on 01926 634272 or email uniform@princethorpe.co.uk to make an appointment.
Boys' Uniform
Blazer with College crest, plain white shirt, House tie, black College V-neck jumper, black school trousers (not jeans or canvas material), dark socks, plain black shoes (not trainer-type shoes). Scarves, if worn, must be plain black. Top buttons and ties must always be done up properly and shirts must be tucked into trousers. Non-school uniform items are prohibited in school.

Girls' Uniform
Blazer with College crest, plain white revere collar blouse, a red (for Years 7 and 8) or green (for Years 9, 10 and 11) College V-neck jumper, a pleated school skirt, no shorter than 10cm above the knee. Black opaque tights, short plain white or black ankle or trainer socks, plain black low-heeled shoes. High heels are not permitted, nor are slingbacks or strappy shoes. Stilettos or similar are not allowed as they damage floors. In warm weather, transparent tights or plain white ankle or trainer socks may be worn.
Outdoor coats should be dark in colour, preferably black. No leather or denim.

Sixth Form Dress Code
Although College uniform is not required we expect Sixth Formers to set an example by smartness of dress and appearance. Professional smart clothes suitable for a work environment, including a jacket, are compulsory.
High standards of personal appearance and presentation are expected of pupils at all times.