Exam Results & Leavers
Princethorpe is not and never will be an examination factory, but we do take great pride in trying to ensure that all our pupils achieve the best possible academic results; our 2019 A-level and GCSE results are very strong indicators that the school's academic achievements across the ability range continue to go from strength to strength.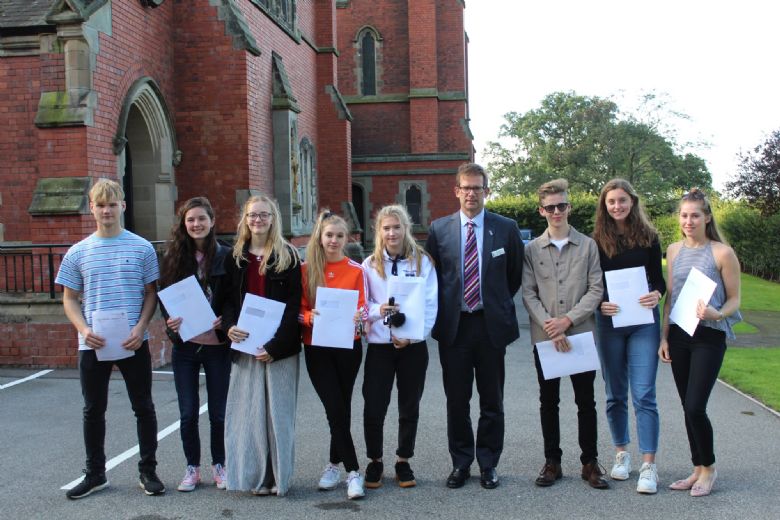 This summer (2019) at the top end 30% of all A-level grades were A* or A and over 75% of grades were C or better; at GCSE 48% of grades were new 9, 8, 7 grades (A* or A) and 28% of pupils achieved eight or more 9, 8, 7 grades (A* or A).
In addition, over two-thirds of the Upper Sixth were awarded the Princethorpe Diploma encompassing academic success, meaningful work experience, extra-curricular achievement and service to others in the community.
A-level summary results:
94 candidates
30% A* & A
75% grade C or better
GCSE summary results:
127 candidates
48% of all grades were new 9, 8 or 7 grades (A* or A)
28% of pupils achieved eight or more 9, 8, 7 or A* or A grades
62% of pupils achieved 9, 8 or 7 grades (A* or A) for English
Overall 96% of pupils received 9 – 4 or A* to C grades
Leavers destinations
The vast majority of our pupils go on to university, predominantly to their first choice. Leavers university destinations in recent years include Cambridge, Oxford, Durham, Bath, Exeter, York, Edinburgh, Leeds, Sheffield, Birmingham, Queen Mary's College, London, University College London, the British Horological Institute, the Birmingham Conservatoire and the London School of Economics.