Exam Results & Leavers
Princethorpe is not and never will be an examination factory, but we do take great pride in trying to ensure that all our pupils achieve the best possible academic results; our 2023 A-level and GCSE results are very strong indicators that the school's academic achievements across the ability range continue to go from strength to strength.
This summer (2023) 71% of all A-level grades were graded A*-B and 91% were awarded a grade C or better; at GCSE 95% were awarded grades of 4 or better, with over two fifths of all GCSEs awarded grades of 7, 8 or 9.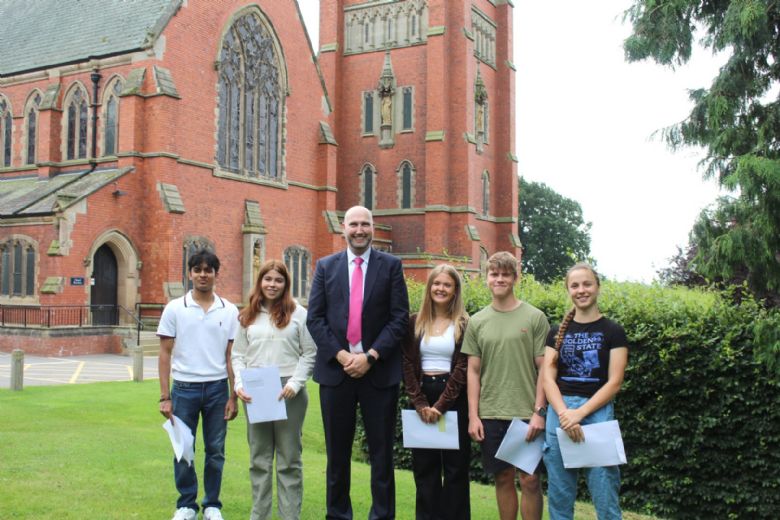 A-level, BTEC and Extended Project Qualification summary results:
112 candidates
34% A* & A
71% A* to B
91% grade C or better
GCSE summary results:
159 candidates
42% of all grades were 9, 8 or 7 grades (A* or A)
38 pupils achieved eight or more 9, 8 or 7 grades
Leavers destinations
The overwhelming majority of our pupils go on to university, predominantly to their first choice. Leavers' university destinations in recent years include Cambridge, Oxford, Durham, Bristol, St Andrews, Nottingham, Warwick, the Birmingham Conservatoire, Newcastle, Loughborough, Cardiff, Keele, University College London, Queen Mary's College London, Bath, Leeds, Exeter, Solent University, London School of Economics and York.