Visit the School
There are a number of opportunities to visit Princethorpe during the course of the year, in order for prospective pupils and their parents to get a true flavour of the school before registering to take the entrance examinations in November or applying for Sixth Form.


If you have any specific queries about visiting Princethorpe College please do speak to our friendly Admissions Team on 01926 634201 or email admissions@princethorpe.co.uk
Open Events
Open Afternoon - 13 March 2022
Sunday 13 March 2022 - 2.00pm to 5.00pm
The College is holding an Open Afternoon on Sunday 13 March 2022 for prospective pupils and their families looking at entry to the College from September 2023 and beyondTo book your place please click here.
Taster Experiences
Sixth Form Taster Days - Thursday 13 January 2022
Thursday 13 January 2022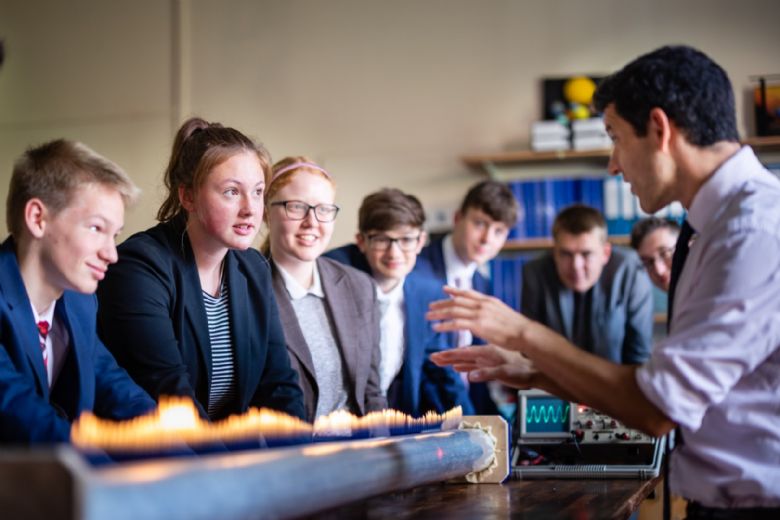 Considering Princethorpe College Sixth Form for September 2022? If you are not already at Princethorpe these Taster Days are a great way for you to experience Sixth Form life and take part in the subjects that you are considering taking.
Please contact the Admissions Team if you would like to attend on admissions@princethorpe.co.uk or call 01926 643201/262/297
"Our visit to the school was very good and positive in difficult times. Lovely staff happy to answer all questions."
"We were particularly impressed with the students that showed us around on the open day. Very informative and a credit to the school."
"We were so pleased that the school was able to offer an open day as it meant our daughter could get a feel for Princethorpe and it was important to see the building and teachers in person."