Visit the School
There are a number of opportunities to visit the school during the course of the year. We encourage prospective pupils and their parents to visit us both formally and informally to get a true flavour of the school before registering to take the Entrance Examinations in November.
We have a variety of open events and taster days for prospective families, alternatively or in addition to attending an open event, you may wish to make an appointment to meet the Headmaster, Ed Hester, and have a tour of school conducted by our Sixth Formers. You would also be most welcome at the events we hold that are open to the public including the PTA Summer Fete and Christmas Fair and our annual Summer Art, Photography and Design Show.
"From our first visit we felt that Princethorpe was the right environment for Tom. The staff have always been informative, welcoming and the pupils are happy and respectful."
Princethorpe College Virtual Open Evening
Prospective pupils and their parents are warmly invited to the College's first ever Virtual Open Evening on Wednesday 3 June from 6.30pm.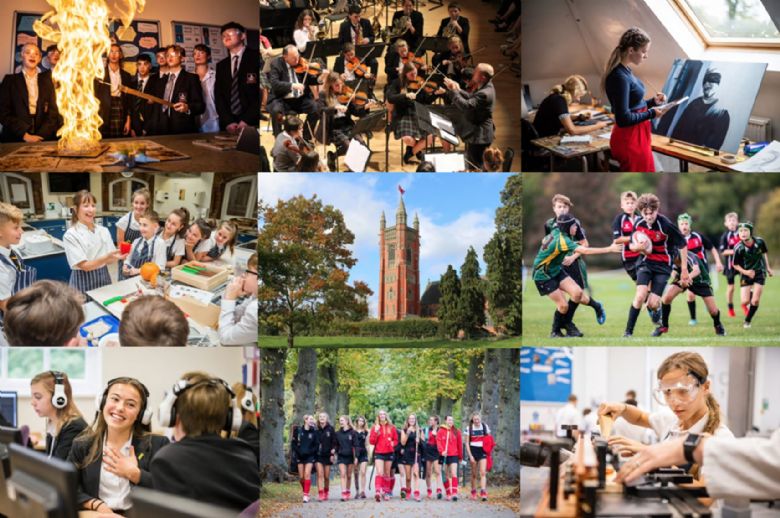 The evening will consist of a link to a pre-recorded video comprising an address by our Headmaster, Ed Hester, short video clips of some of our pupils from Year 7 to Sixth Form and fun, interactive subject activities for children to participate in at home. The evening will also provide information as to the admissions process.
The pre-recorded video will be followed by a live streamed Q & A session with Mr Hester, Mrs Rooney, the Registrar, and the senior team from 7.30pm, which parents will be able to submit questions to in advance or on the evening via a chat function.
To sign up for the Virtual Open Evening, please complete the short online form here by Wednesday 27 May.
You will then be emailed the link to the Virtual Open Evening and instructions for the Live
Q & A Session on Wednesday 3 June.
If you have any other questions related to the admissions process or Princethorpe generally please contact Mrs Rooney, the Registrar, at admissions@princethorpe.co.uk or call her on 07930 601877.
taster days and themed events
Taster Days for Year 5 pupils for entry in 2021 (children born between 1 September 2009 and 31 August 2010) will hopefully be available later in the year, but are currently on hold. Please contimue to register your interest and we will be in touch to confirm a date as soon as possible.
Due to the popularity of these days, places are limited to one taster day per child and will be allocated on a first come, first served basis.
Taster days run from 9.30am to 3.00pm and typically involve four lessons, a question and answer session with some of our current pupils, a tour of the College and the chance to talk to the Headmaster, Mr Hester. Snacks and lunch are provided.
For more information or if you have any questions please contact the Admissions Team on 01926 634262/07930 601877.