Capital Project - A Vision For Science
Our vision is simple, we want to be able to offer cutting edge, state-of-the-art science facilities which will inspire future generations of Princethorpe scientists, engineers, researchers, chemists, marine biologists and doctors.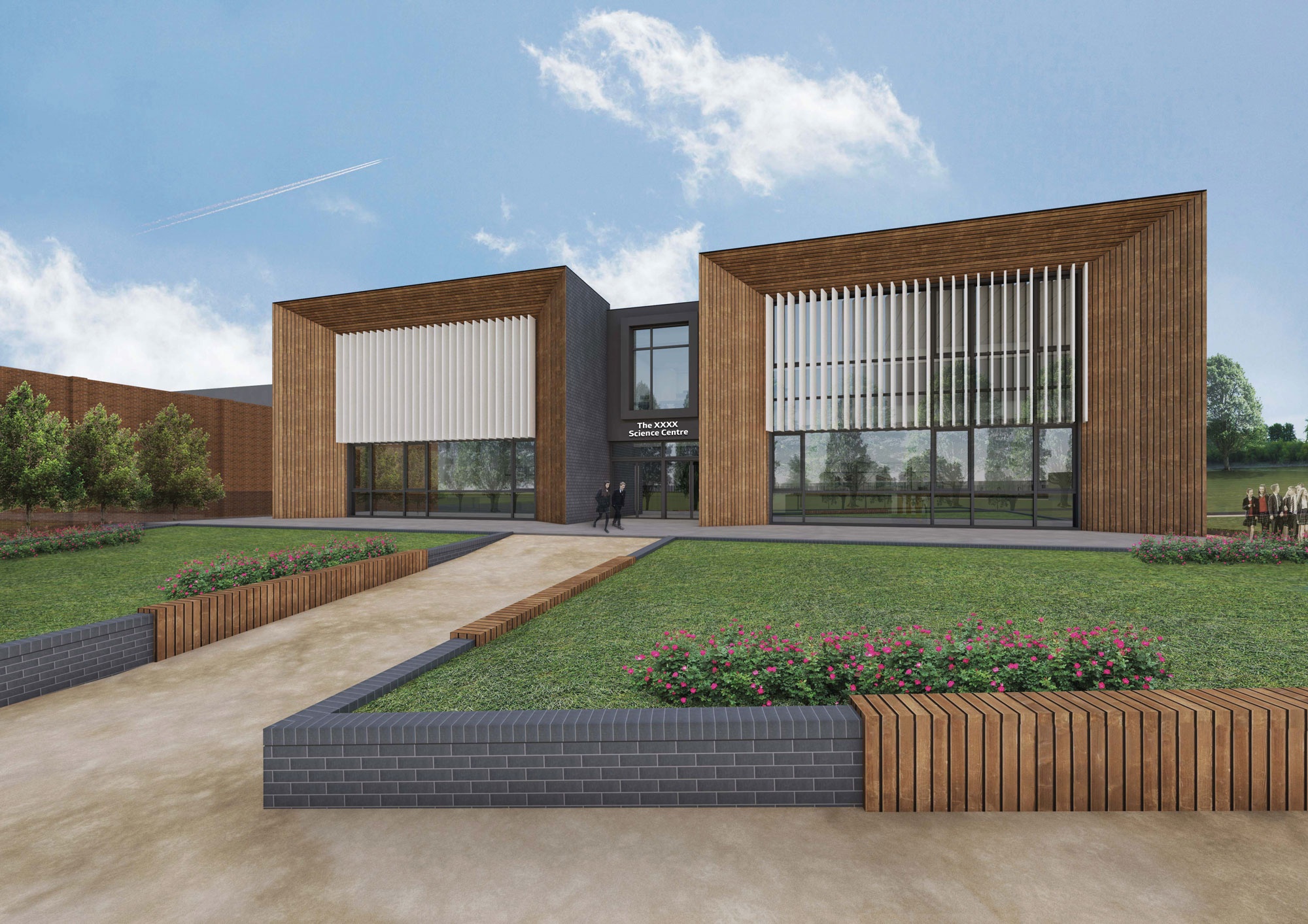 In a demanding world, where scientific progress is essential across the spheres of discovery, development and innovation, we need the very best teaching and learning facilities to stimulate the intellect, ambition and creativity of our pupils. The new Science building will enable us to do just that. At just over 1600 sq metres, the two-storey building will provide contemporary, spacious and well-equipped accommodation for Biology, Chemistry and Physics.
The new building will also benefit many other curriculum areas, it will allow the redevelopment and clustering of other departments, providing permanent homes for Economics, Business Studies, Geography and Classics. It will also create space for additional catering and seated dining facilities. The main entrance of the new Science wing will face the Lime Walk and the side of the building will abut the existing Limes building at the top of the North Lawn. The two buildings will connect on both floors creating free-flow for pupils and staff between them. The area in front of the new building will be attractively landscaped with a central square feature.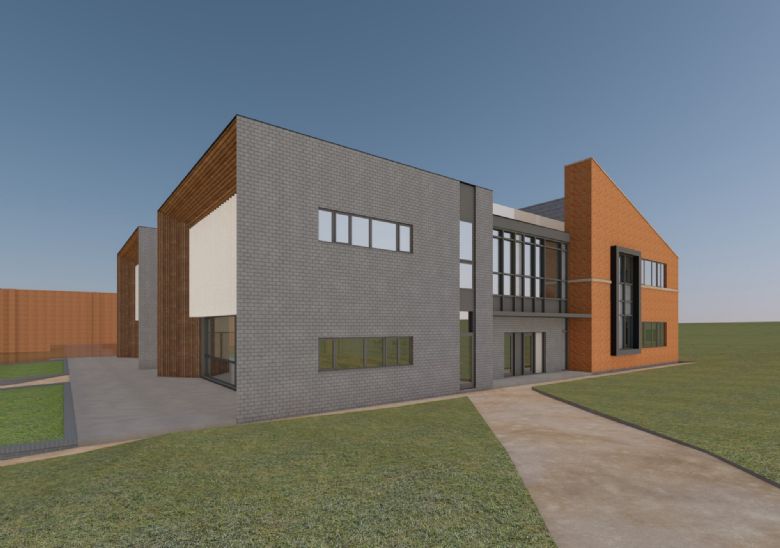 The Foundation is committed to the new building, and plans to fund the projected build cost of £8 million pounds through a combination of managed fee income, bank borrowing and fundraising. It is anticipated that the building will be ready for use in September 2022. A successful fundraising campaign will be a key component in bringing the project to fruition.
To view a digital walk-through of the new Science Centre with a commentary by Alex Darkes - Assistant Head - Development click on the video below.
How you can help
Our aim is for every single member of the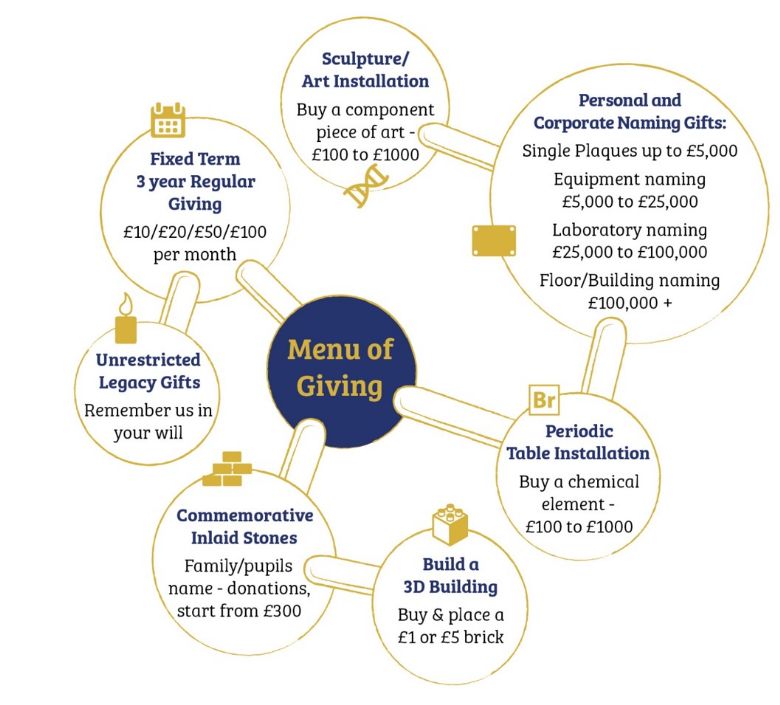 Princethorpe community, parent, former parent, pupil, former pupil, staff, former staff, friend of the College, or prospective pupil and parent, to join together and make our Vision for Science a reality. We have thought carefully and consulted with members of our Princethorpe family to create an initial Menu of Giving, which we hope will give every individual the chance to contribute to the Science campaign. The Menu of Giving outlines just some of the ways in which we hope to raise funds and build for our future scientists. Giving options start at just £1!