Two Golds At The English Schools Athletics
12 Jul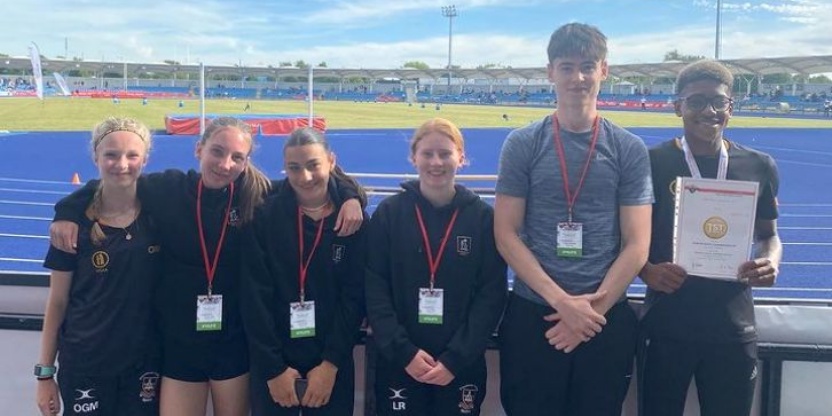 Huge congratulations to Upper Sixth Former, Cameron McGregor, Lower Sixth Former, Lucy Randall, Year 9, André Onyekwe, Year 9, Olivia Monk, Year 8, Grace McCollin and Year 8, Penelope Jones who competed for the Warwickshire Schools Team at the English Schools Athletics Championships in Manchester over the weekend.
It is such a fantastic achievement for these pupils just to have been selected to compete at this national event, but to have six athletes reaching the standard is super exciting for us all here at Princethorpe College and we are proud to have had the most pupils ever to be selected from one school for the Warwickshire team.
The young athletes competed in the 400m, Javelin, High Jump, 100m, Hurdles and Long Jump respectively and we are delighted to share that Cam ran an outstanding race to claim the Gold medal in the 400m while André soared over the bar to also take Gold in the High Jump. Lucy also threw a personal best in the javelin. We are hugely impressed with their commitment and dedication to their sports and are incredibly proud of them all. These young people really are up there with the top athletes in the country for their events and we are really looking forward to seeing them achieve more athletics success next year.