Nine Pupils Represented Warwickshire At Midlands Combined Athletics
28 Jun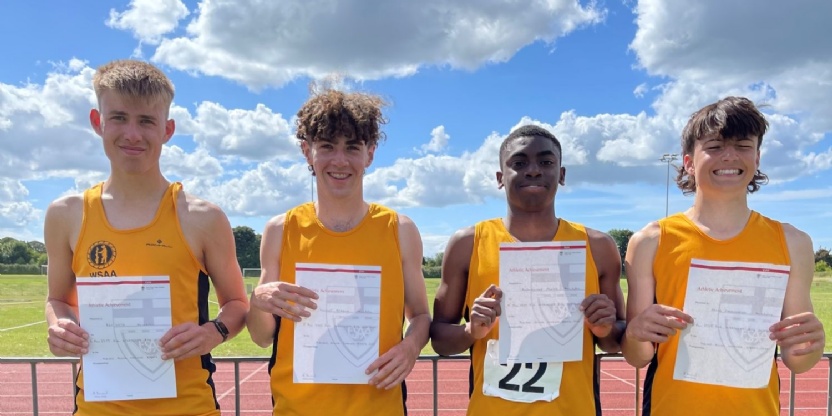 Princethorpe College had nine pupils representing Warwickshire in the Midlands Combined Events Championships that took place at North Oxfordshire Academy in Banbury at the end of June.
For the Junior Boys, André Onyekwe placed 1st taking the Midlands individual title, while Jesse Esler finished 11th overall, together they helped the Warwickshire Junior Boys team finish in first place. They both now go forward to represent the Midlands at the Nationals on Saturday 17 September.
The Inter Boys were an all-star Princethorpe team. They finished in second place overall just losing out to Derby, despite the Year 10 boys pulling out all the stops in the 1500m. Their individual results were Ben Smith 4th, Vincent McNevin 8th, Ollie Farquharson 9th and Anjola Okusanya 10th.
Year 10 Ava Farren was a part of the Inter Girls team, she finished in 11th place overall.
Then competing for the Senior Girls were Princethorpe's Lower Sixth Formers, Evie Phillips who finished in 4th place and Lucy Randall who was just behind in 5th. Their results helped the Warwickshire Senior Girls finish in 1st place overall qualifying them both for the Nationals too.
What an amazing season these young athletes are having.