Pupils Jetted Off On A Gap Year For House Activities Day 2022
05 Jul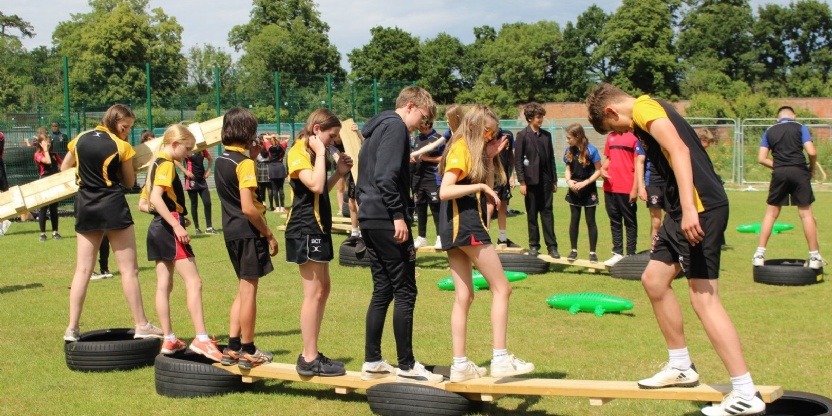 Princethorpe pupils jetted off on a 'Gap Year' travelling the world in a series of themed activities for this year's House Activities Day.
Held on Friday 1 July, the biggest event of the House year is always a real favourite with pupils who go all out to win the house points up for grabs.
After an introductory briefing from Captain Jess Newborough, pupils set of in their form groups to work on a series of activities and challenges all around the school. From Camp America's obstacle course to making masks in Mardi Gras, being put through their paces at the Samba Stop Over or crossing the alligator infested river in Up the Creek to even creating their own mocktails in Mocktail Madness or getting ahead of their fellow travellers in the First Aid Frenzy or the Gap Year Fashion Challenge, it really was a non-stop day full of fantastic fun.
After all the challenges had been completed, the school came together for a finale or Ibiza Party on the Close. Mrs Newborough thanked everyone for their participation commenting, "We have had a fabulous day, it has been great to see everyone getting involved. The atmosphere has been amazing."
A huge well done to everyone for taking part and an absolutely massive thank you to those who made the day possible especially House Activities Leader, Jess Newborough, the House Activities Co-ordinators; Ellie Callan, Hannah Carminati, Bérénice Galano and Meg O'Gorman and our stalwart Sixth Form House Captains who all worked so hard to make House Activities Day so much fun.
What a fantastic day was had by all.