Motoring Inspiration At The Girls In STEM Workshop
01 Jul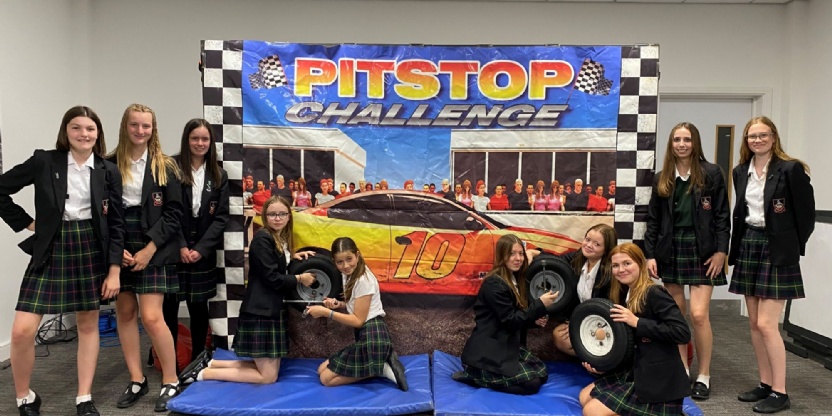 21 girls from Year 8 to Year 10 girls visited the British Motor Museum on Wednesday 29 June to take part in a special Girls in STEM workshop.
They enjoyed an exclusive keynote presentation and Q&A with Louise Reynolds, Vehicle Line Director at Jaguar Land Rover, Louise spoke about her current role within Jaguar Land Rover, her career, and the challenges that she faced in a heavily male-dominated workplace. Pupils then had a Women In Motoring guided tour that included how women were instrumental in the development of the first combustion engine powered car and how early female motorists were encouraged to pack three essential items when driving a motor car: a pet for company, a box of chocolates for sustenance and a loaded revolver to deter any bandits!
Pupils then became 'Engineering Apprentices' removing and replacing a wheel of a remote-control car in a race against time - Georgie's group achieved an impressive time of 10 seconds, beating the current Museum record by a whole 3 seconds! Pupils then raced their cars around a track and to their credit none of the wheels fell off. Armourers from MoD Kineton set a challenge to build a crane with pulley system to lift ammunition with which the pupils had varying success at achieving, this in a very short time frame.
Their day culminated with a special presentation from members of the all-female driver line-up of Laser Tools GB4 Racing team. The F1 Pit Stop Challenge brought out the competitive spirit and pupils were split into teams to complete a tyre change relay to simulate F1 pit stops. A brief self-guided tour of the exhibits closed the day before the girls departed with STEM goodie bags in hand.
Head of Physics, Dan Lee, commented, "The girls were an absolute credit to the school - they asked thoughtful questions, engaged in all of the activities and had a really positive experience."
What an inspirational opportunity – we hope you enjoyed yourselves girls!