Princethorpe Pupils Complete Their Duke Of Edinburgh's Awards Expeditions
28 Jun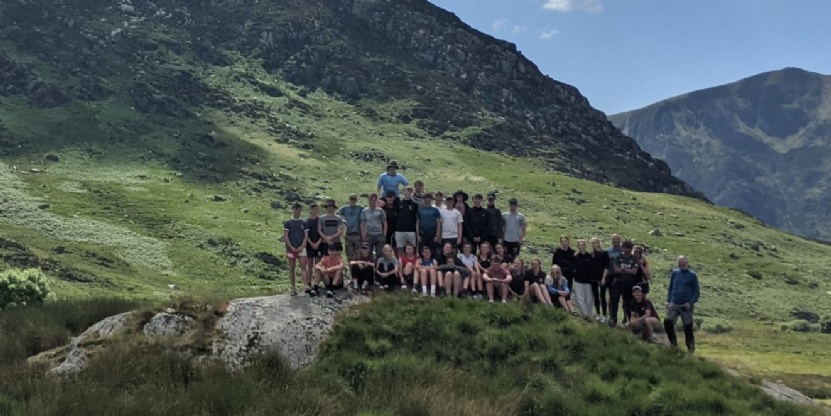 Congratulations to all the Princethorpe pupils who have completed their Duke of Edinburgh's Award Qualifying Expeditions this half term.
Unaccompanied and self-sufficient, pupils have trekked and camped their way across Snowdonia (38 Gold), the Dark Peak (53 Silver) and the Cotswolds (54 Bronze A and 59 Bronze B), working together in teams to achieve their expedition objectives.
The Duke of Edinburgh's Awards are recognised as the world's leading youth achievement award. They provide young people with the opportunity to get involved, explore new interests, discover talents and make new friends and they are a big part of life here at Princethorpe.
Will Bower, Head of Outdoor Education, said, "I am very proud that so many of Princethorpe's pupils embrace the challenge of the Duke of Edinburgh's Award. They take the opportunity to develop skills and try new experiences, pushing themselves both mentally and physically to live up to the College's ethos and be the best they can be and all with such commitment and enthusiasm. Since September 274 pupils have completed a Duke of Edinburgh's Award expedition, amounting to a total of 39 days of in school training and trips."
He continued, "We will be holding a celebration evening next year when pupils who have completed their Award will be presented with their certificates. The Gold Award participants will also receive an invitation to visit a royal palace, in London, for their official presentation."
Well done to everyone who has taken part this year and make sure you all sign off the volunteering, physical and skills sections so we can celebrate your achievements next year.