More House Victorious At College Sports Day
20 Jun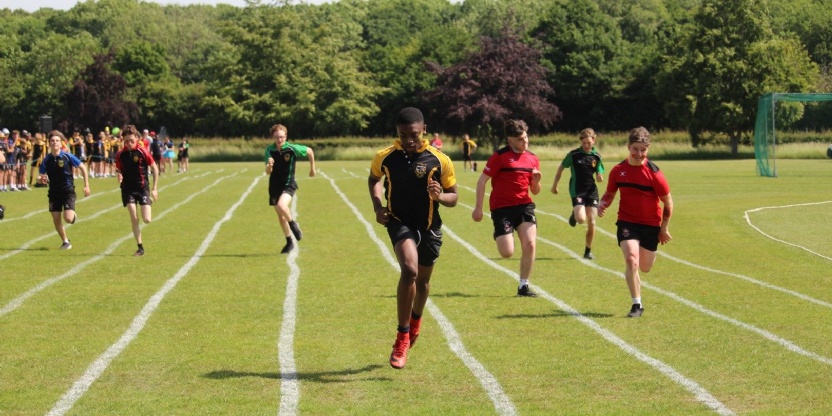 The College's annual Sports Day took place on Friday 17 June and it was a fantastic morning of friendly, but fiercely competitive sport.
Field and track events took place simultaneously, so the playing fields were action-packed from the moment the starting gun fired. College staff were kept busy measuring, timing and recording all the running, jumping and throwing taking place.
House colours and flags were spread across the field and the Heads of House: Lizzie Caisey, Louisa Fielding, Adam Rickart and Faye Roberts cheered on their pupils hoping that this year their House would be victorious. In the end it was More that took the victory, followed closely by Benet, then Austin and Fisher, but it was a close-run competition where every performance, sprint, middle distance or field event counted, and the result was only decided after the very final event – the relay.
Our very own Clare Balding, aka Mrs White, was kept busy announcing all the races and interviewing the winners, adding to the excitement of the event.
Foundation Director of Sport, Lee Cassell, said, "It was a super Sports Day with plenty of excellent performances and lots of new College records set. The atmosphere was incredible, pupils were very supportive of each other, appreciating every individual effort and there was very little in it at the end."
Huge thanks to all the staff and Sports Leaders involved in organising the event.
The scores have been checked and verified and the final results were 1st More (1060.6 points), 2nd Benet (979.5 points), 3rd Austin (905.5 points) and 4th Fisher (874.5 points).