Boyle's Law Win Science Family Challenge
23 Jun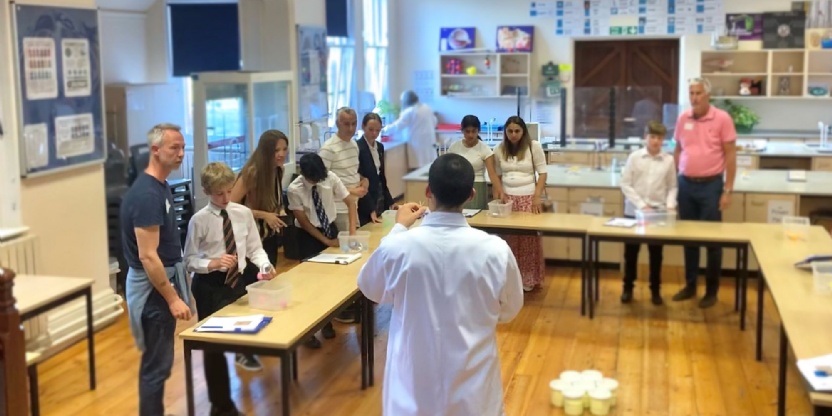 On Tuesday 21 June, 20 teams of Year 8 pupils and their parents competed in Princethorpe College's first ever Science Family Challenge.
Practical skill, teamwork and problem-solving were all essential on the day, as each parent and child team completed six different challenges across Biology, Chemistry and Physics. The challenges were interspersed with a series of demonstrations that included supersonic ping pong balls, explosions, fire and some mind-blowing brain puzzles and tricks.
The competition was very close, with the following four teams all clocking up a hugely respectable 45 points and finishing in joint 2nd place: Special Relatives, Team Big Bang Little Bang, Josh's Giants and Event Horizon. The overall winners with a massive 47 points were Boyle's Law (no pressure) and congratulations go to Jonjo and Mr Boyle for their impressive win, they are this year's recipients of the coveted Science Family Challenge trophy.
Thanks go to our wonderful Laboratory Technicians, pupil helpers and Science staff who made the evening possible.
Look out for the return of the Science Family Challenge next term for current and new Year 7 pupils, plus Princethorpe College's first ever Science Christmas Lecture.