PTA Summer Fête Was A Great Success
27 Jun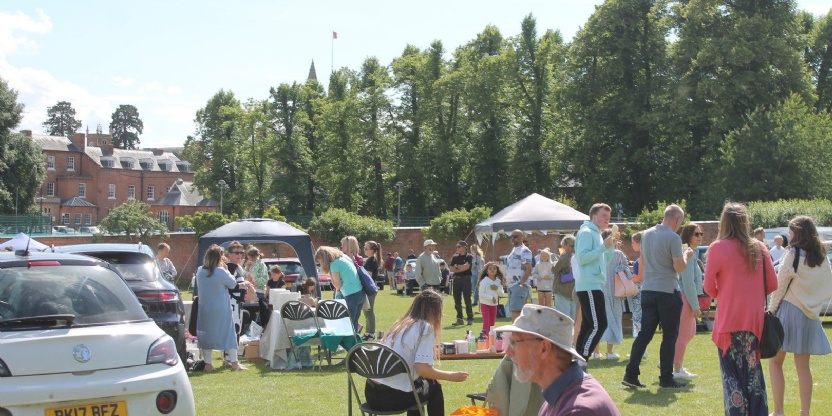 The College's annual Summer Fête and Motoring Festival is always a delightful afternoon. So much hard work goes into organising the event and the College is hugely grateful to our dedicated PTA who do such an excellent job every year.
Sunday 26 June was no exception. The Orchard was transformed thanks to plenty of enthusiasm, gazebos and bunting and the British weather remained warm and dry, allowing organisers and visitors to relax and enjoy themselves.
At the bottom of the Orchard there was line upon line of classic and unusual cars on show. Polished to perfection by loving owners, proud to show off their prized vehicles, Hillman Imps sat alongside Morris Minors, Maseratis and TVRs and visitors wandered appreciatively in between, stopping to ask questions and admire their favourites.
An array of stalls offered all sorts of entertainment, goods and services, including homemade food, arts and crafts, gifts, fundraising activities, tombolas and so much more.
A monumental number of burgers and sausages were barbequed and jugs full of Pimms poured and the crowds were entertained by members of the College's Choir and Orchestra.
What a great way to spend a Sunday afternoon and best of all, on the day, nearly £4,500 was raised which will benefit the learning of every pupil in the school. Huge thanks to all the organisers and visitors, see you again next year for more fun!