Year 10 Take On the Junior Physics Challenge
13 Jun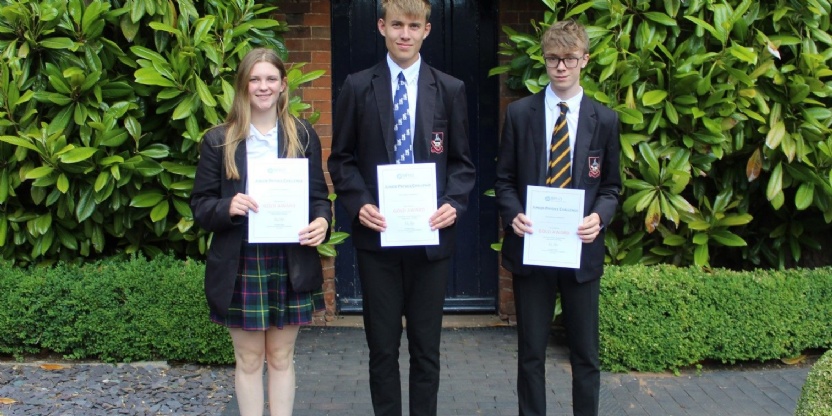 The Junior Physics Challenge is hosted by the British Physics Olympiad through the University of Oxford and this year three pupils achieved a Gold award.
The Challenge is now in its fifth year and takes the format of an online competition where pupils answer 60 challenging multiple-choice questions across two tests in just 50 minutes. The Junior Physics Challenge is designed to engage and stretch pupils by offering a range of problems to solve. It provides a low stakes opportunity for pupils to apply their curriculum knowledge of physics practically while engaging in a competition at a national level.
Princethorpe College's results were, once again, excellent this year, so very well done to all who took part.
Special mention to Ben Smith, Jack Fleming and Sammie Borland for achieving the highest level of 'Gold'. Pupils at the College were also awarded 14 Silver, 45 Bronze with 2 pupils received a participation certificate, both just outside the score needed for Bronze.
Dan Lee, Head of Physics, said, "Congratulations to all the participants, it was great to see our Year 10 pupils engaging with such enthusiasm in the Junior Physics Challenge."