Author Tom Palmer Visits Princethorpe
13 May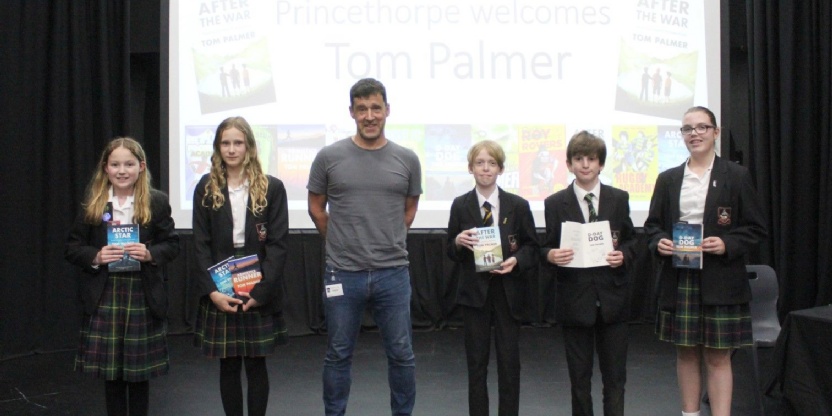 Princethorpe College was delighted to welcome, award-winning author, Tom Palmer, to school on Thursday 12 May. Princethorpe's Year 7 pupils have been studying Tom's compelling story, After The War, in their English lessons, and they thrilled to meet the author himself.
Tom has written over 50 books, despite struggling with reading as a child. He began his career writing about sport and is well known for his Football Academy, Foul Play and The Squad series. He graduated on to war stories starting with Over the Line, a story about a professional footballer's experience in the First World War and now has six stories loosely based on real life characters and events that engage both as history education as well as on a human level.
During an absorbing afternoon, Tom spoke openly to Year 7 pupils, discussing the inspiration behind his books. He shared his journey to becoming an author and answered a host of questions from our enthusiastic pupils. His down to earth and frank manner, drawing the children in.
Tom Palmer was clearly delighted with his appreciative audience and after his talk happily signed copies of his books for the children.
School Librarian and Teacher of Drama, Celia Scott, commented, "We were honoured to have Tom visit Princethorpe, he was just so interesting. Year 7 were mesmerised by his stories and bursting with questions. It was a fascinating afternoon for us all, and we just can't wait to read Tom's next book Resist."