College Celebrates Whole School Eucharist
27 Apr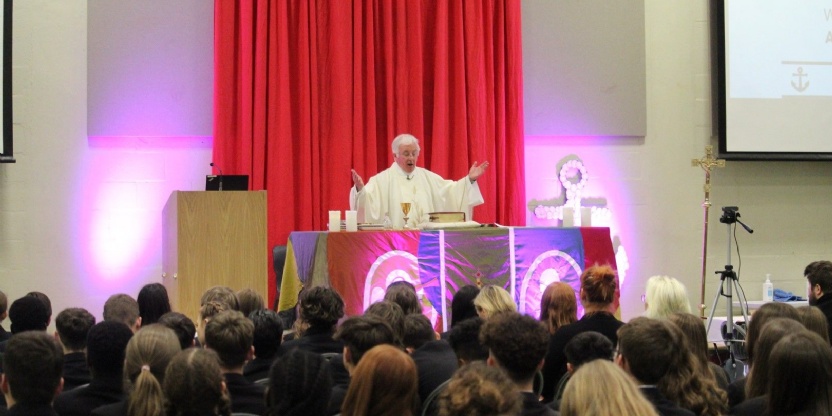 Princethorpe College came together on Wednesday 27 April to celebrate a whole school Eucharist, the first for two years.
We gave thanks that we could once again gather as a community and reflected on the school theme for this year of 'Hope'. We remembered that the greatest gift of Easter is hope, that hope is part and parcel of life and that when the world says give up hope whispers try one more time. We listened to readings from the Easter story and the hope of the resurrection and joined together in prayers of hope.
Father Alan Whelan MSC reminded us that it is not enough to just have hope as hopes require action. Pupils then considered how their Hopes, Opportunities, Perseverance and Effort could help them take action for their Hopes recording their thoughts on a card.
Together as a community we prayed for the school, for our families and for all those in the world who need our hopes.
Thanks to the Junior Chaplaincy Prefects and to Father Alan for leading us in our service.