Foundation Bursar Donates Beech Trees
30 Mar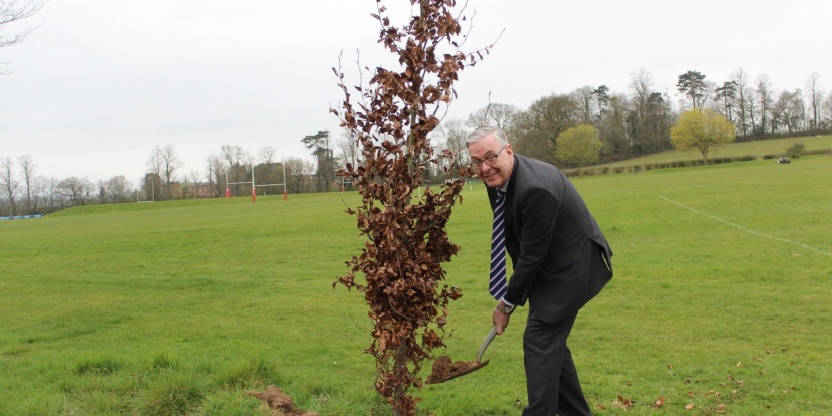 Foundation Bursar and OP, Eddie Tolcher, took time out of his busy schedule on Tuesday 29 March, to plant two new beech trees.
Helped by Foundation Grounds Manager, Edd Robertson, the five-year-old trees were soon in the ground ready to be watered in.
The trees are replacements for two that Eddie originally helped to plant nearly fifty years ago when he was a pupil at Princethorpe College.
Running along the Coventry Road on the College's sports field, the row of 10 beech trees were planted back in 1973 and 1974 by former Biology Teacher Richard Whittle and pupils attending the College at the time. They were part of the British Government sponsored scheme, 'Plant A Tree In '73', that encouraged the population to plant trees to replace loses across the country from a virulent new strain of Dutch Elm disease.
Eddie said, "Over the years I have watched these trees mature and always taken great pleasure from the sight of them. I wanted to replace the two that hadn't survived and was delighted to personally donate the cost of purchasing the new trees. I hope they give future generations of pupils just as much pleasure as they have always given me."