Science Centre Project Well Underway
30 Mar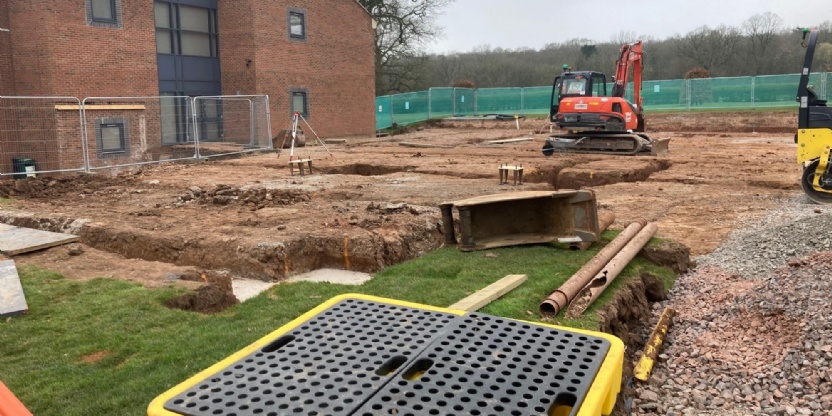 As we come towards the end of term, the new Science Centre project is well underway.
So far 720 tonnes of earth have been excavated and removed, with a further 1400 tonnes to be distributed on site. 30% of the foundations and bases have also already been completed. Work has commenced offsite on the steels which are scheduled to be craned into place during May.
The hoardings surrounding the new Science Centre construction compound have been given a makeover with three brightly coloured information boards. They look amazing and share how we are making our dreams for Science a reality, how you can support the Science Centre and how to keep up to date on progress. You can't miss them as you walk up the Limes Walk to the Sports Fields and Astro.
To find out more about our new Science Centre visit: www.princethorpe.co.uk/science-centre