Student Success In The RSC Chemistry Olympiad
11 Mar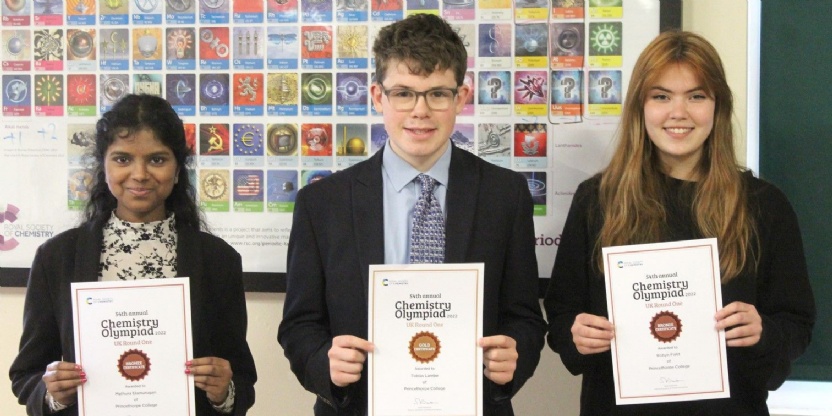 On Thursday 20 January, three Upper Sixth Form students, Mathura Elamurugan, Robyn Field, and Tobias Lambe, took part in the Round One of the Chemistry Olympiad.
Designed to challenge and inspire, the UK Chemistry Olympiad, organised by the Royal Society of Chemistry, provides enrichment and a unique opportunity for students to push themselves further and excel in the fascinating field of Chemistry.
The 2022 paper covered many timely scientific contexts. With questions on E10 petrol, a grade of petrol which contains up to 10% renewable ethanol (a biofuel), the quantitative chemistry in lateral flow tests and techniques which allows vaccines to be stored at room temperature.
The College was delighted that all three students who took part this year received an award. Tobias Lambe was awarded a Gold certificate (putting him comfortably in the top 9% nationally) while Mathura and Robyn were awarded Bronze certificates (putting them in the top 32% of all the participants).
The three Chemists prepared themselves for the competition by taking part in the weekly Chemistry Olympiad co-curricular club to develop their critical problem-solving skills, creative thinking, and their ability to put their knowledge to the test in real-world situations. They faced tough competition in this prestigious Olympiad and we congratulate them all on their excellent results.