Princethorpe Shines The Spotlight On Science
21 Mar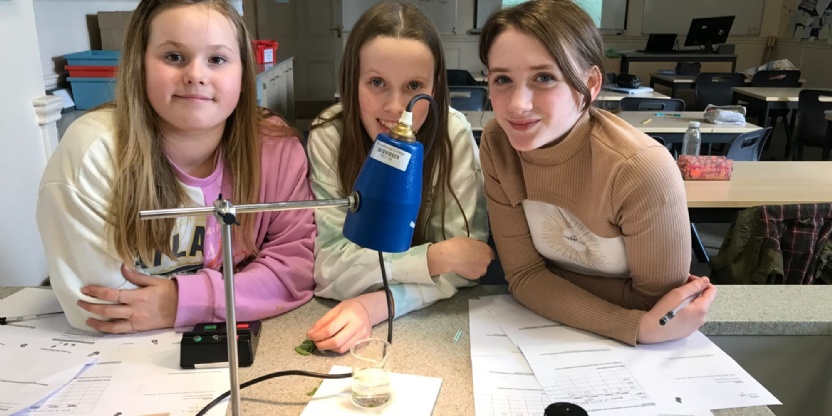 Princethorpe College enjoyed taking part in British Science Week, a national celebration of Science run by the British Science Association.
Throughout the week pupils from across the school engaged with entertaining and interesting activities designed to highlight the importance of Science and inspire the next generation of scientists.
Pupils in Year's 7, 8 and 9 enjoyed Biology, Chemistry and Physics lessons that included experiments investigating action and reaction by making and testing balloon rockets, exploring photosynthesis by applying a gentle vacuum to leaf disks in solution, and investigating how changing particle size affects the rate of a chemical reaction using rockets fuelled by alka-seltzer. It's been fantastic, hands on, explosive fun.
Pupils have also been taking part in a national poster competition on the theme of 'growth' with the best entries submitted into the national competition. Science teacher, Rob Southern held science themed assemblies on the topic of growth.
In Tutor Time pupils from Years 7 to 11 have faced a design technology challenge, constructing the tallest tower from just paper and tape. They have also all participated in the inter-tutor Science Quiz which tested pupils' knowledge across the science disciplines and beyond.
Comments, Head of Science, Emma Cooper, "British Science Week has really allowed us to shine a spotlight on Science and provide a platform to engage pupils. They have enjoyed a wide range of fascinating and fun activities running alongside their normal day-to-day lessons."
The College is committed to providing the best science teaching and learning in the region, with a new £8 million, 10 laboratory, dedicated Science Centre now under construction that will inspire generations of Princethorpe scientists for years to come.