Excellent Outing At U18 ISA National Netball Tournament
14 Mar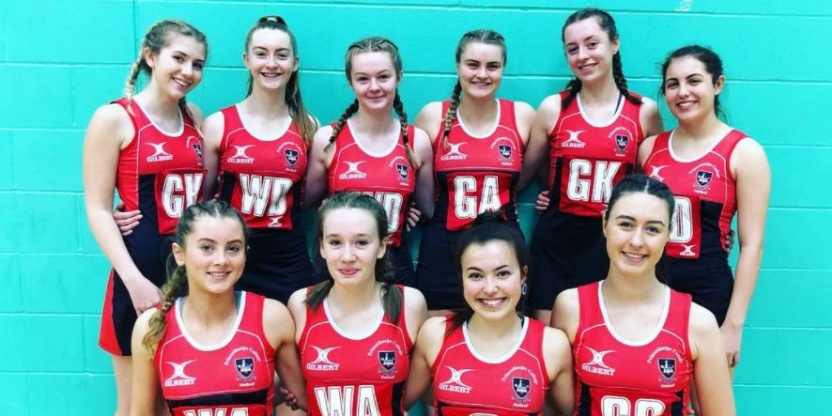 The U18 ISA National Netball Tournament took place on Thursday 10 March at Nottingham University.
The beauty of an ISA National tournament, is that you play schools that you don't normally come up against, so the competition field is unknown; this was especially heightened post-covid where the College hadn't participated in an ISA tournament for two years.
Split into two pools, the team was aiming to finish in the top two in order to qualify for the Cup competition in the afternoon - and that they did! The girls played some superb netball, where they showed their unit play but also the versatility that there is within the team. They started off the pool with four wins from four, but watching from afar and the other results in the pool, they knew that their toughest game was shaping up to be the last pool game V Queen Ethelburga's from York. They were amazing; their timing, vision and their height meant that Princethorpe's team would be really up against it, but the girls continued to communicate and play well and respond to the game in front of them. Despite losing 6-17, the way the team played and grew throughout that game was really impressive.
The Pool results ensured the team finished 2nd in group:
V St Dominics Won 13-1
V Stafford Grammar Won 16-10
V Finborough School Won 13-1
V Leighton Park School Won 13-4
V Queen Ethelburga's Lost 6 - 17
This meant that Princethorpe had qualified for the Cup semi-final V Kings High, Warwick. Whilst the Queen Ethelburga's game was a great game to have played to prepare them, it had taken the legs out of the girls, and despite their efforts they lost 7-18. This set them up for the bronze medal match V Scarisbrick. Despite being up at half time 5-3, they couldn't squeeze out the victory and lost 6-9.
It's hard to have such a positive day, and then come home without a medal. The netball shown throughout the day was really pleasing, from a group of players where the season was an unknown as senior netball slowly comes back to 'normal'.
Team Coach, Louise Harrison, said, "This team amaze us with their tenacity and versatility, they have had a great season so far and 4th place in the ISA Nationals is a great achievement, one the girls should be very proud of."