Princethorpe Takes On The National Reading Quiz
10 Mar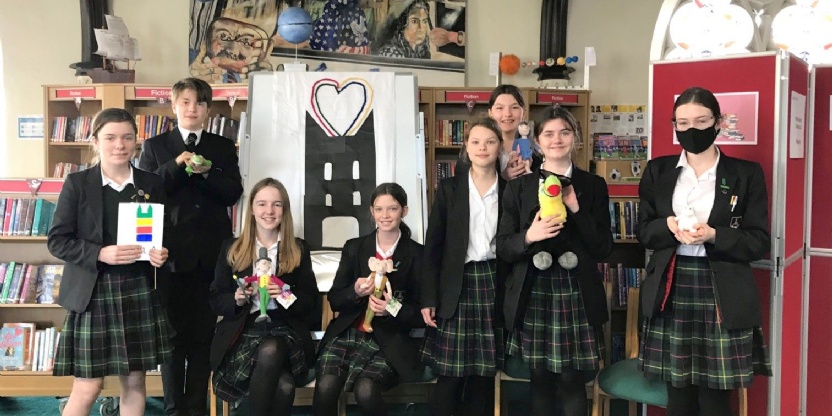 On Tuesday 8 March, enthusiastic and well-read pupils from Year 8 and Year 9 represented Princethorpe College in the West Midlands heat of the National Reading Champions Quiz.
Organised by the National Literacy Trust and aimed at pupils aged between 10 and 14-years-old, the quiz included eight challenging rounds testing pupils' general knowledge on books written for children and young adults.
Hosted online on Teams, the quiz master for the event was educational writer and performer Mr Dilly. Hundreds of schools had entered the national competition but in their regional heat, Princethorpe's two teams faced 25 schools from across the West Midlands.
The competition was certainly challenging including rounds titled, Double or Nothing, Dystopian and Science Fiction, Comedy and Horror, Author Pictures, Heroes and Heroines, Pets!, Brainteasers and Watch Me Now!
Competing from Year 8 were Kathryn Flegg, Ariana Gray, Alexa Holland, Jess Johnson, Daniel Ovens Gibbs, Delilah Teeton, Megan Thandi and Ethan Wright and from Year 9 were Pip Evans, Jess Lane and Bea Moulé.
The rounds came thick and fast, and the pupils worked under pressure to answer the questions before the clock timed out. It was a fantastic fun for them all, and proved just how much the pupils knew about children and young people's fiction. Both Princethorpe teams performed brilliantly, working independently they finished fourth and fifth, an absolutely super result.
Celia Scott, School Librarian, said, "Our pupils have been preparing for a number of weeks and they performed really well against the 25 schools who took part in the West Midlands heat. We had a super morning much enjoyed by our avid readers, who clearly all know a lot about books."
A huge well done to them all.