Five Team Wins For Princethorpe At The ISA Midlands Cross Country
16 Feb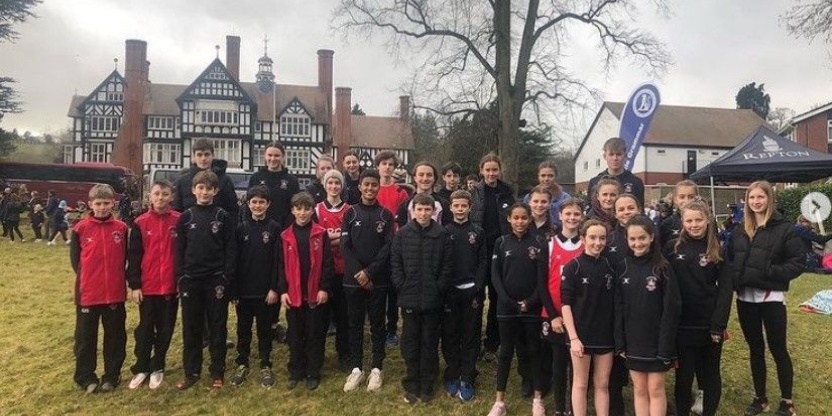 Princethorpe's runners had an excellent outing at the Midlands Regional ISA Cross Country at Bedstone College on Wednesday 2 February, winning five out of the six team competitions.
Lots of top ten finishes helped the U16 Boys, U16 Girls, U14 Boys, U14 Girls and the U12 Boys teams all place first, with the U12 Girls not far behind in second place. It was a really super set of results.
For the U16 Girls, Kate Pomerleau put in a strong performance for Princethorpe to finish in 2nd place, with Grace Darcy and Ava Farren hot on her heels in 3rd and 4th place. The U16 Boys also ran well with Ben Smith finishing 2nd, Felix Batty 4th and Guy Dawkins 7th.
In the U14 Girls race Martina Grace had a confident run and crossed the line in 1st place with Evie Marston just behind in 2nd and Lily Hunter in 6th. For the U14 Boys Charlie Atkins finished 2nd with Jesse Esler 3rd and Toby Iley 10th.
Then in the U12 Girls race Rosa Davis finished 3rd and in the U12 Boys race William Smith came 4th and Ollie Hawkins 8th.
Head of Outdoor Education and PE Teacher, Will Bower, said, "It was brilliant to be back at Bedstone after the event didn't take place last year. There were lots of excellent performances and it was great to welcome some new runners to the team. We had red vest after red vest crossing the line at the front of the field; our runners took on the arduous terrain and did very well."
Many congratulations to all who took part.
The ESAA Championship, at Hopwood Farm in Kent, and the ISA National Championships, at Worksop College, are up next and the College will have a strong squad running at both competitions.
It's exciting times for cross country!