Equestrian Teams Finish First And Second In Bloxham School Championships
14 Feb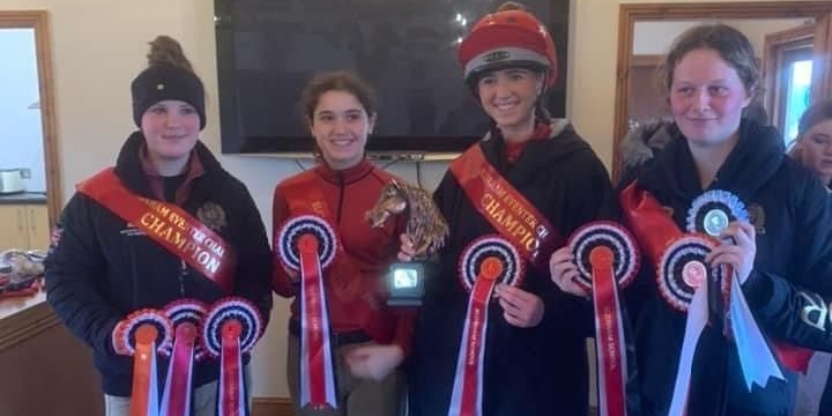 Congratulations to Princethorpe's equestrian teams who placed first and second in the Bloxham School Eventer Challenge Championships at Washbrook Farm.
The eventers and their hard-working support crew of parents have been competing all winter and had been extremely successful in qualifying two teams for the series championships that took place on Sunday 13 February in really challenging conditions in Aston le Walls.
The 90cm team finished first overall and are now reigning champions – an amazing result against some really experienced teams. Well done to Lower Sixth Former, Lottie Paybody, Year 11 pupils, Claudia Newman and Sophie Glover and Year 9, Jess Hedgecock.
The 80cm team of Year 9 pupils, Grace Paybody, Emily Glover, Jess Hedgecock and Year 8, Rosie Moreton, just got pipped at the post to finish in second place.
The championship saw scores from the day added to points earnt over the series to determine the final placings for the league. Thank you to all of the competitors that have managed even one outing this year, riding for their school. We are really proud of all their achievements but also and more importantly their sportsmanship as the winter weather requires real dedication to keep horses fit and in training.
It's a fantastic finish to the season and it is all looking promising for Princethorpe's inter-school two-day event on our home turf in May.