Princethorpe's Physicists Take On The Olympiad Challenge
28 Feb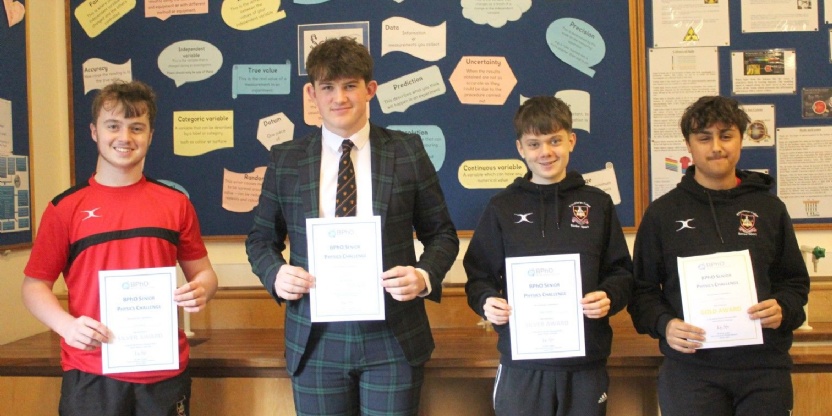 This term pupils in Year 11 and the Lower Sixth have been putting their physics skills to the test in the British Physics Olympiad online challenges.
The challenges go well beyond the standard curriculum and are a valuable enrichment experience for pupils and are designed to stretch the best.
At the beginning of February our top Year 11 physicists tackled the online Intermediate Physics Challenge, a multiple-choice quiz that taxed their knowledge, understanding and problem-solving prowess. Their results were outstanding with two pupils, Harry Fitzpatrick and Joseph Newborough securing the highest accolade of Gold, and many others receiving Silver, Bronze and Commendation awards.
Then 13 Lower Sixth students took part in our most successful online Senior Physics Challenge yet (the first one was only last year). Harry Hewitt, Oscar Page and Josh Apaya all received Gold certificates, a really fantastic achievement. The remainder received Silver or Bronze awards - the first time all have successfully achieved one of the top tiers within the competition.
Head of Physics, Dan Lee, commented, "The British Physics Olympiad Challenges are well respected tests. They encourage participants to approach problems with an open mind, taking the principles of physics and applying their learning to the real world. Our pupils all did very well, congratulations to them all."
Pictured are some of the certificate winners.