Year 7 Visit Leamington Gurdwara
16 Feb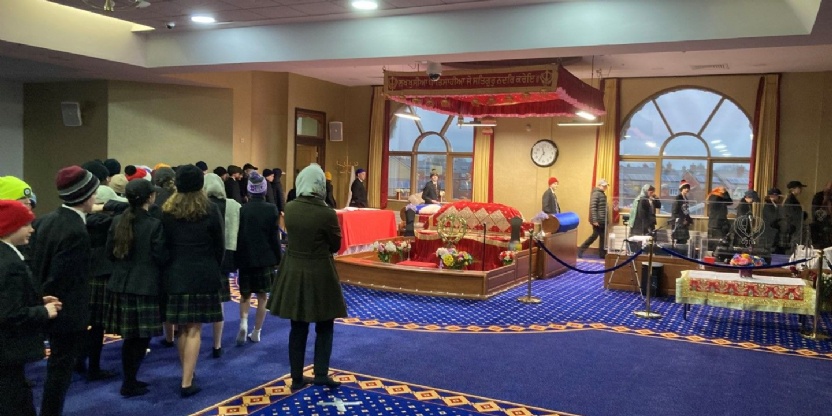 On Tuesday 15 February, Year 7 visited the local Sikh Temple, called a Gurdwara, in Leamington Spa.
Pupils have been studying Sikhism in their Religious Studies lessons this term, so this was a great opportunity to see Sikhism as a living faith and hear about Sikhism from a member of the local Sikh community.
Pupils listened to a talk on the background of the Sikh faith, including the story of the Gurus who founded Sikhism, and then spent some time in the main prayer hall where the Guru Granth Sahib, the Sikh Holy Scriptures, are read out. The prayer hall was not being used during the pupils' visit and as the Holy Scriptures are treated like a living Guru they were able to see them at rest in their room. Staff were really impressed with how respectful and reflective all the pupils were.
It was an excellent, informative trip, many thanks to the Sikh community for allowing pupils to visit their temple.