Fisher Victorious In House University Challenge
15 Feb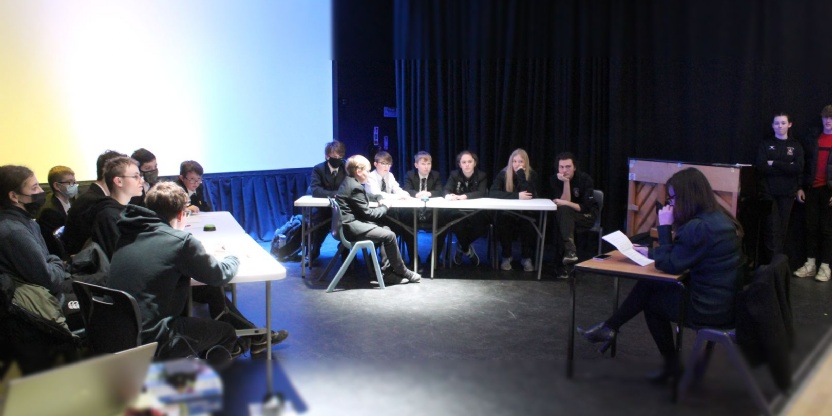 Fisher have been crowned champions of the annual House University Challenge, after winning all their matches in this year's competition.
Princethorpe's University Challenge is a popular annual House event, based on the long running TV quiz show. In the College's University Challenge, teams are required to have representatives from each year group and the pupils face questions on subjects that include science and nature, music and popular culture and food and drink. Across two weeks the House teams took part in three matches as they faced each other in turn.
Quizmaster for the competition was as always, our very own Jeremy Paxman, House Activities Leader, Jess Newborough, asking the infamous starter for 10 and follow up bonus questions.
Playing for Fisher this year were: Year 7 pupils, Noah Cowlishaw, Harry Prance and Hartley Fielding; Year 8 pupil, Daniel Ovens-Gibbs; Year 9 pupils, Luke Abrahamson and Issy Farrow; Year 10 pupils, Matthew Carr and Chloe Henderson; Year 11 pupil, Amy Hogg; Lower Sixth Formers, Jack Henderson and Freya Mills and Upper Sixth Formers, Greg Burford and Ben Scares.
After the final match Ms Newborough commented, "Thank you to all of the pupils who have participated in this year's competition. It is very different being on stage to when you are in the audience or watching at home. The questions were challenging, and the matches were all exciting. Well done to everyone who took part."
Thanks also to all the staff who have helped support the competition.
The final results were as follows: 1st Fisher, 2nd More, 3rd Austin and 4th Benet.