Junior Boys, Junior Girls and Inter Girls Are County Cross Country Champions
26 Jan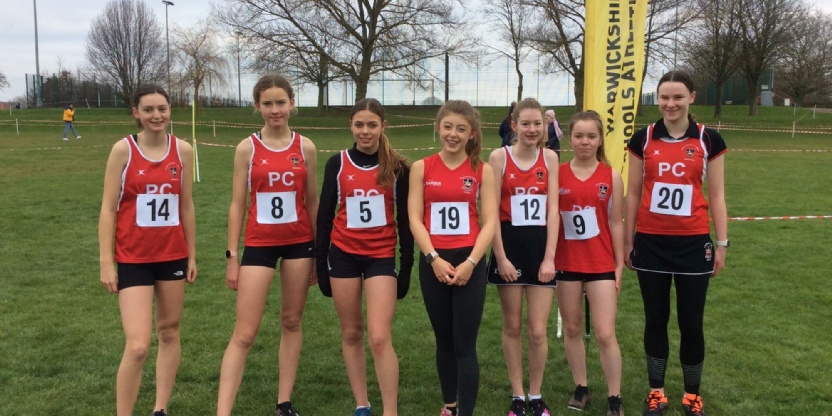 The Warwickshire Schools County Cross Country Championships took place on Saturday 22 January at Kineton High School.
36 Princethorpe runners, drawn from across the school, competed against the best runners from Warwickshire schools in what is always a well contested event. All the cross-country training paid dividends with another excellent set of individual and team results for the College; team placings are based on the positions of the first four runners from a school.
The Junior Boys, Junior Girls and Inter Girls teams all placed first overall claiming the County Cross Country Championship titles. Second place finishes for Ben Smith, Charlie Atkins and Martina Grace earned them silver medals and 10 pupils have qualified to run for the County Team in the ESAA National Championships on Saturday 19 March at Hopwood Farm in Kent.
The Minor Girls and Minor Boys ran 2.3km, the Junior Girls 3.3km, the Junior Boys and Inter Girls 3.9km and the Inter Boys 5.05km.
For the Minor Girls, Rosa Davis came home 6th followed by Clea Roach 23rd, Jessie Murphy 26th and Ellie Maffey 28th they helped the team to a fourth place finish. The Minor Boys went one better finishing in third place, with William Smith finishing 7th followed by Louis Reynolds 12th, Ollie Hawkins 16th, Freddie Stephenson 21st and Freddie Young 26th.
The Junior Girls ran superbly to claim team victory for Princethorpe. Martina Grace was 2nd over the line followed closely by Evie Marston 5th, then Lily Hunter 9th, Hannah Wildey 20th, Pip Evans 27th and Martha Summers 32th.
The Junior Boys did just as well also placing first, with Charlie Atkins finishing strongly in 2nd place, then Jesse Esler 6th, Oscar Civzelis 13th, William Gower 16th, Toby Iley 18th, Abbas Hazra 24th Sam Grindal 29th, Ned Roach 30th, Soren Wasley 34th and Adam Chambers 39th.
Excellent performances by cross country stalwarts Kate Pomerleau who finished in 6th, Ava Farren 7th, Grace Darcy 8th, Jess Evans 12th, Julia Loftus 17th, Kaena Wasley 18th and Emma Sarkies 19th helped the Inter Girls claim another first team place.
Finally for the Inter Boys, Ben Smith ran a great race to finish in 2nd place, followed home by Felix Batty 11th and Albert Jackson-Bettles 21st.
Head of Outdoor Education and PE Teacher, Will Bower commented, "It was good to see the College so well represented at the County Championships. Well done to all of our competitors, we saw some excellent personal performances in tough races. I am delighted with the overall team results, not least placing first in three of the age groups we entered."