U14 Boys Take The Plate At The ISA National Football Championships
26 Jan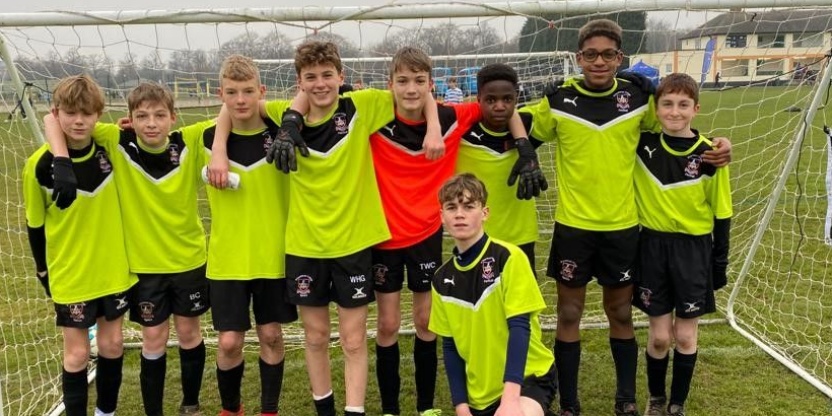 Princethorpe College's U14 Boys Football team were the victors in the Plate after an excellent performance at the Independent Schools Association's (ISA) National Football Championships.
The six-a-side competition took place on Tuesday 25 January at Nottingham University. 19 teams travelled from across the country to take part in this year's prestigious event.
The team started well and didn't concede a single goal across the whole event. In their opening match they faced King Alfred School (the eventual Cup winners) and held them to a 0-0 draw. Next were Bredon School who were quickly dispatched 6-0. Their final pool game was against Cundall Manor School, a tight match that ended in another 0-0 draw. That placed the team second in their pool and qualified them for the Plate competition.
In the semi-final the boys faced Stafford Grammar School and capitalised on every opportunity for a super 1-0 win. They then took on St James Senior Boys' School in the Plate final where their tenacity and resolve helped them to another fantastic 1-0 win.
Teacher of PE and Games, Ross Holtom, was thrilled and commented, "The whole squad of nine players were excellent today, they grew into the tournament as it progressed. Their attitude and commitment were outstanding and they fully deserved their success."
Playing for Princethorpe were Year 9 pupils: Eddie Arkesden, Bobby Chapman, Theo Coles, Alastair Forinton (Capt), William Gower, Sam James, Liam Mutukwa, André Onyekwe and Ned Roach