Jacob Umaga Inspires Us All At The Relaunch Of The College's Elite Sports Programme
19 Jan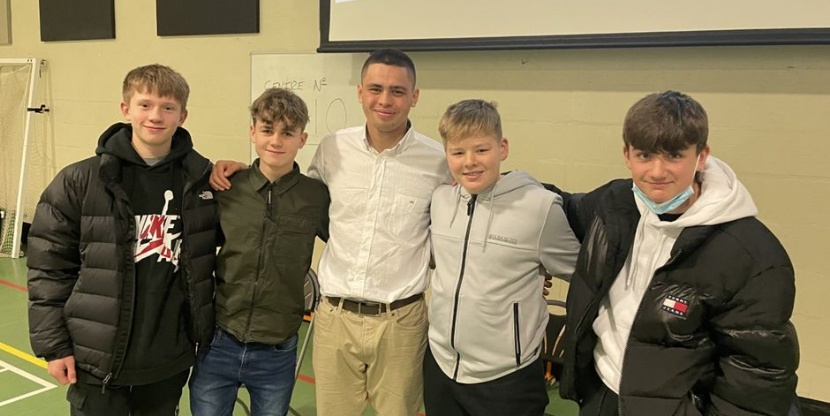 On Tuesday 18 January, the College was delighted to welcome England international and Wasps Rugby FC fly-half, Jacob Umaga, to school to talk and inspire pupils at the relaunch of the College's Elite Sports Programme.
Aimed at pupils from Year 8 to Upper Sixth who are participating at a representative level, or have the potential to participate, the programme will offer different pathways to mentor, guide and encourage pupils in their journey to the pinnacle of their sport.
Jacob shared his personal journey with pupils starting from playing school sport up through the Warwickshire County programme, then on to Leicester Tigers, England's youth teams before moving to Wasps and being selected to represent his country internationally. He shared his top tips for the journey, the importance of learning from those around you and of being your own player.
Foundation Director of Sport, Lee Cassell, commented, "Thank you to Jacob for sharing his story, and for being so generous with his time with our pupils at the end of the evening. We are looking forward to working with pupils and helping them to achieve their potential."