Plenty Of Hockey Talent At Princethorpe
21 Jan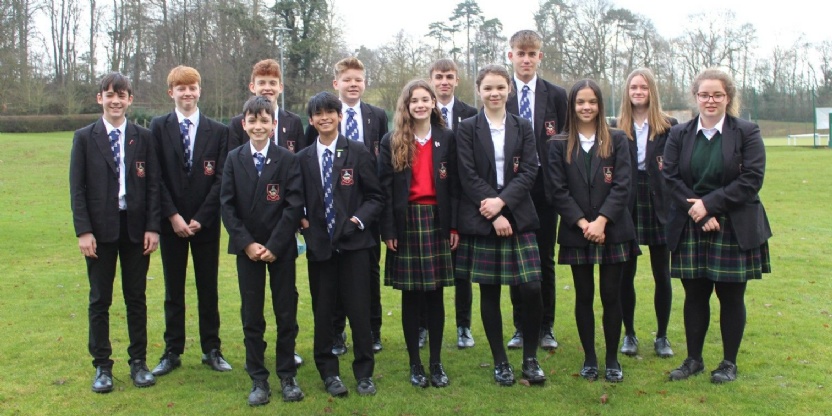 Every year we are delighted to hear of pupils' triumphs securing much-coveted places in the County Hockey squads.
Earning representative honours is no mean feat. All those selected will have school and club commitments; they will have attended extra trials and training sessions before finally being chosen for the squad.
Those who win through participate in England Hockey's 'Player Pathway', a programme that provides Development Centres and Academy Centres as progressive staged steps to help all junior hockey players realise their potential.
Head of Girls' Games, Jen Law, comments, "It is fantastic to see our pupils' passion for hockey, they show great enthusiasm and excellent technical skills which is regularly recognised by the County selection teams. I am really pleased to have such a depth of talent to call on for the school's fixture programme."
Pictured here are some of this year's successful contingent, the full list is below. Our congratulations go to all who were selected this year. We look forward to watching their hockey journeys in the years to come.
Year 7 Girls: Amy Robinson and Hattie Sarkies
Year 8 Boys: Archie Dowling, Josh Gorbutt, Marco Rodriguez Hernandez and Noah Windley
Year 8 Girls: Lauren Tebbatt
Year 9 Boys: Joe McCullough, Oscar Glover, Fin Calder, Charlie Wilcox and Dylan Williams
Year 9 Girls: Martina Grace and Cara Ridd
Year 10 Boys: Ben Smith
Year 10 Girls: Georgia Dowling and Ruby Clark
Year 11 Girls: Sophie Gray and Tilly Houghton
Year 12 Boys: Harry King, Tom Knight, Jamie Smith and Madoc Williams