Hidden Princethorpe – An Exclusive Behind The Scenes Tour
08 Dec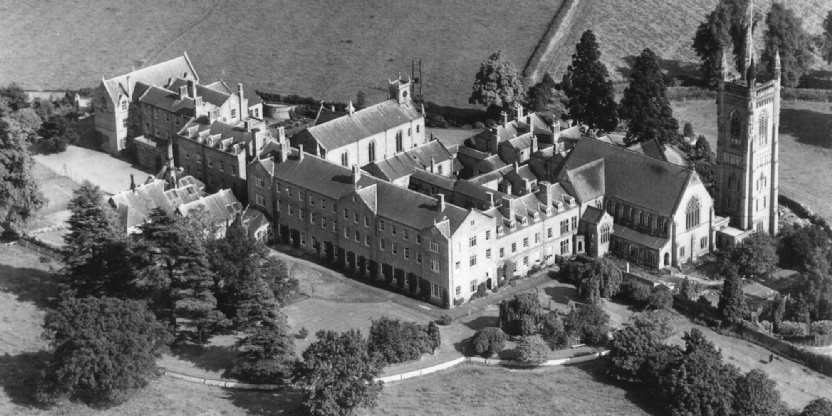 Last Friday 3 December, the Development team welcomed invited guests to Princethorpe for an exclusive behind-the-scenes tour of the College. Organised as a thank you for those who support the work of the school, some 60 visitors and senior staff enjoyed a fascinating evening delving into dark corners and hidden places and discovering the history that has made the Princethorpe we all know and love today.
The College was especially delighted to welcome back as guest of honour, former Director of Sport, Gwilym Price OBE, who reflected on his long association with the school and celebrated its achievements and growth over the years. He spoke warmly of its success with so many children and said, "I am very excited with the latest developments and the proposals for the forthcoming new Science Centre and wish the school well for the future".
Our Foundation Archivist, Janette Ratcliffe, began with an introductory presentation to set the scene, she gave a brief potted history of the College from across its 190 years, from its early days as a priory through to its life now as a school.
Then came the tour, starting in the Sixth Form our guests were led down Lower Pugin past the ornate Benedictine room and on up to Maths, and what was the Girls dormitories. Then it was back to the ground floor and G4 for an explanation of an enclosed order and what life was like behind the door with the grille. Then on through the girls' dining room (DT workshop) and kitchens (that still has a hot cupboard where the food was served) to where the school ended, and the priory began. The tour went into what was the nuns' library (now a physics lab) before going down to front of house to see the visitors' guest house. Then up to the Roundhouse, to talk about the burial vault and next door into music technology and what was once the mortuary chapel before visiting the nuns' sitting room and then on finally to the Chapel.
After all that exploring, the evening finished with a buffet and drinks and plenty of convivial chat. Foundation Assistant Head, Alex Darkes, who is also known as Mr Princethorpe after so many years as a pupil and then teacher, commented, "Hidden Princethorpe was a unique opportunity to gain an insight to the history and inner workings of the College, we were delighted that our guests were all fascinated by the evening's talks, tours and anecdotes. We are very grateful for their continued support of the Development Office."
The event was so successful that the Development team are hoping to host a follow-on event in the summer. For more information on the work that they do, please email the team at makingadifference@princethorpe.co.uk.