College Swimmers Bring Home Medals From The ISA National Championships
06 Dec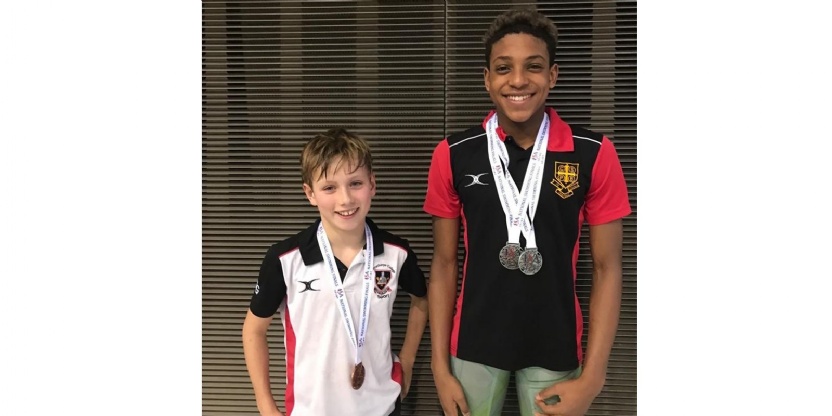 Princethorpe College is celebrating after Year 9 pupil, André Onyekwe, and Year 8 pupil, Sam Grindal, had a successful outing at the Independent School Association's National Swimming Championships.
André and Sam qualified to swim for the Midlands team at the Regional Finals in October and on Sunday 28 November they travelled down to the London Aquatics Centre at the Queen Elizabeth Olympic Park to take part.
André swam in three events and came away with three Silver medals. In the Year 9 and 10 Boys 100m Freestyle he finished in second place in a time of 59.02 seconds, then in the Year 9 and 10 Medley Relay 4x50m he helped his team to second place in a team time of 2.04.78 and finally in the Year 9&10 Freestyle Relay 4x50m another strong swim helped the team again finish in second place in a team time of 1.50.88. Sam swam in the Year 8 Boys Freestyle Relay 4x50m team that finished in third place to bring home a Bronze medal after his team finished in 2.08.52. Together the boys' medal winning performances helped the Midlands team finish in second place overall at the national event.
Foundation Director of Sport, Lee Cassell, was delighted and said, "Our swimmers have traditionally done well in the ISA Swimming Championships, and they have had another successful outing this year. Well done to everyone who competed in both the National Championships and in the qualifying regional competitions."