Great Effort By All At The Warwickshire Inter Area Cross Country
10 Nov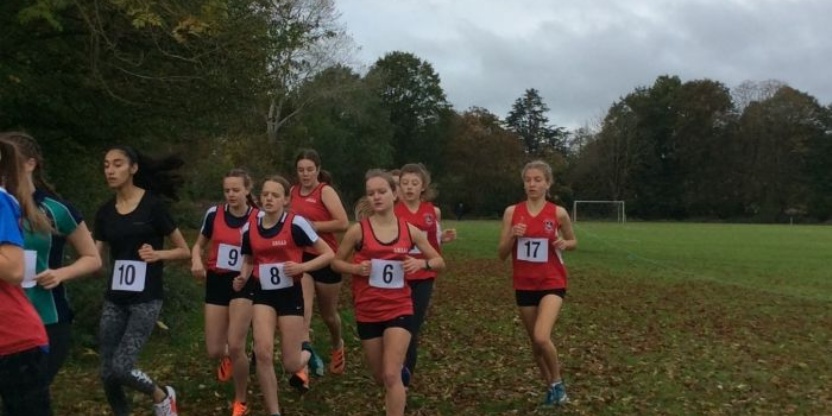 The Warwickshire Schools Inter Area Cross Country took place on Saturday 6 November in Stratford-upon-Avon. Taking part were 200 runners from 27 schools. Princethorpe College entered a team of 23 from Years 7 to 11 in the Minor (Year 7), Junior (Years 8 and 9) and Inter (Years 10 and 11) events. Thankfully for the runners, the weather remained dry.
The College had the largest team of competitors on the day and for a significant number of the runners this was their very first race. Cross country running has always been a strength of the school, so it was great to see so many new faces upholding the tradition.
In the Minor Girls race, Year 7, Rosa Davis placed 11th, she was followed home by Jessie Murphy 23rd, Ellie Maffey 27th, Charlotte Gower 29th and Clea Roach 30th. For the Minor Boys, Year 7 Will Smith finished in 9th, Freddie Stephenson was next over the line for Princethorpe in 20th then Freddie Young 25th.
For the Junior Girls Matilda Palmer finished in 37th place. In the Junior Boys race Eddie Arkesden and William Gower ran well together to finish in 10th and 11th respectively they were followed by Charlie Atkins in 15th, Toby Iley 23rd, Sam Grindal 28th, Connor Darcy 29th and Archie Dowling 40th.
For the Inter-Girls Julia Loftus finished in 12th, followed closely by Lottie O'Connor in 16th and Kaena Wasley in 17th. While for the Inter Boys Felix Batty finished in 7th, Albert Jackson-Bettles in 25th, Tom Smith in 26th and Rory Sarkies 27th.
Head of Outdoor Education, Will Bower commented, "Well done to all of our runners, a great effort against strong competition. I am very pleased with the results. A huge thank you to all the parents who took the runners to the race. It was great to have so many pupils competing."
The next cross-country competition is the Warwickshire County Cross Country Championships at Kineton High School on Saturday 22 January, and this will provide a second opportunity for our runners to gain county selection.