Success For Runners In Local Round Of ESAA Cross Country Cup
08 Oct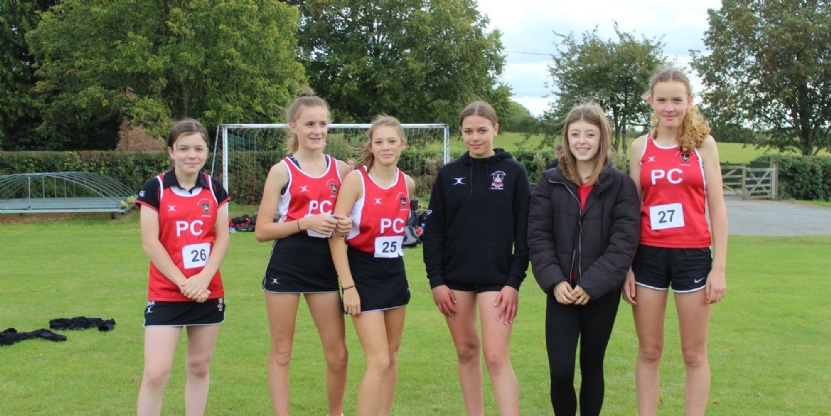 Princethorpe College was delighted to welcome runners from ten Warwickshire schools on Monday 4 October for the county qualifying round of the English Schools Athletics Association's (ESAA) Cross Country Cup.
Runners competed in the Junior, Intermediate and Senior Boys and Girls races on a course that led the competitors out around the College's playing fields. Despite the forecast the weather remained fair, which for cross country, gave the competitors perfect running conditions.
Competing were: Princethorpe College, Kenilworth School, Alcester Grammar School, Lawrence Sheriff School, Myton School, Southam College, King's High School For Girls, The Kingsley School, King Edward VI School and Stratford Girls' Grammar School.
Congratulations to the Inter Girls who finished in first place overall, with Kate Pomerleau in 2nd, Ava Farren 4th, Hannah Wildey 13th, Olivia Bacon 14th, Pip Evans 25th and Kaena Wasley 26th.
The Junior Boys who finished in second place, with Charlie Atkins 2nd, Sam Grindal 10th, William Smith 12th, Connor Darcy 16th, Henry Fox 20th and Soren Wasley 23rd.
The Inter Boys finished in third place with Felix Batty 3rd, Eddie Arkesden 11th, Albert Jackson-Bettles 14th, Jamie Capelett 17th, Ned Roach 22nd and Zach Hawkins 26th.
The Senior Girls also finished in third place, with Grace Darcy 5th, Molly Minshull 11th, Julia Loftus 13th, Jess Evans 16th, Lottie O'Connor 18th and Emma Sarkies 22nd.
The Junior Girls finished fourth, with Lily Hunter 9th, Rosa Davis 13th, Martha Summers 23rd, Jessie Murphy 30th and Ellie Maffey 37th.
Competing for the Senior Boys were Zak Johnson who finished in 11th, Alex Matheson 13th and Daniel Webb 17th.
Well done to all the participants for their excellent efforts -