Princethorpe Welcomes New Year 7s For An Action Packed Activity Day
03 Sep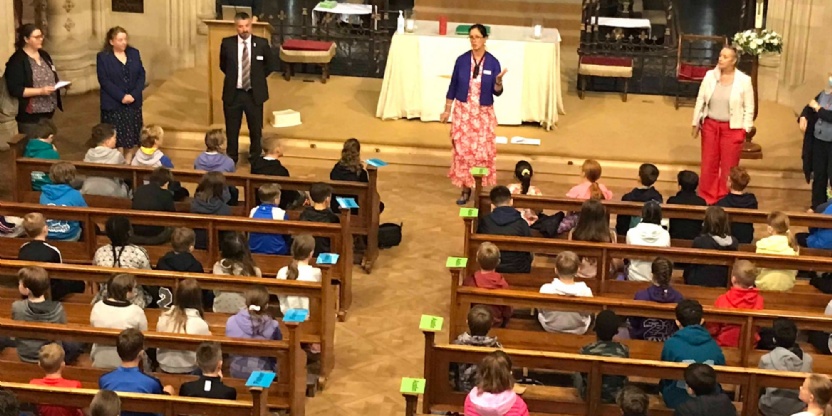 Friday 3 September was an exciting day for the 130 Year 7 pupils who are joining Princethorpe College this academic year.
For this latest generation of Princethorpians, the Activity Day was all about meeting their new classmates, familiarising themselves with the layout of the school and getting a feel for the sorts of lessons they can expect. It was also a great opportunity to generally ask questions, allay any fears and ease the transition to secondary school.
Our incoming Year 7s arrived looking excited and a little bit nervous. During their action-packed day they participated in fun team building activities including a scavenger hunt, took part in Science or Technology lessons, a Year 7 Chorus rehearsal with Mr Hester and enjoyed an afternoon Games lesson.
During the day we saw plenty of smiling faces and it was clear that everyone was making new friends. It was a flying start to secondary school that will have helped them get ready for the beginning of the Michaelmas Term.