Duke Of Edinburgh's Qualifying Expeditions Well Underway
10 Jun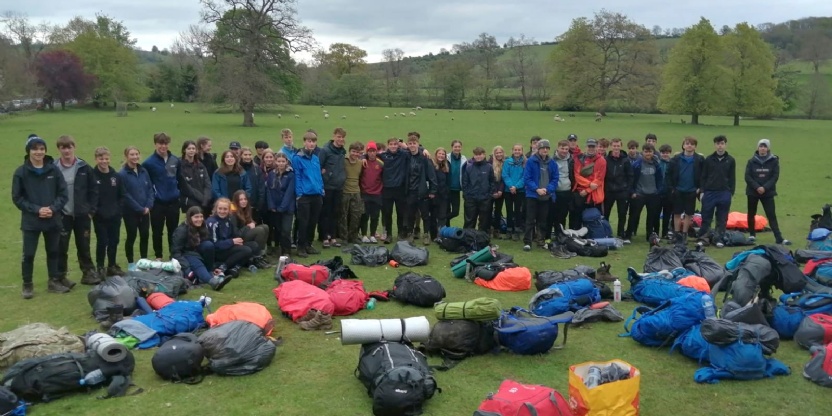 Congratulations to all the Year 11 and Upper Sixth Princethorpe pupils who have completed their Duke of Edinburgh's Silver and Gold Qualifying Expeditions in the last few weeks. An amazing achievement by them all.
Unaccompanied and self-sufficient they have trekked and camped across the Lake District (23 pupils for Gold) and the Peak District (54 pupils for Silver) working together in teams to achieve their expedition objectives.
The Duke of Edinburgh's Award is recognised as the world's leading youth achievement award. It provides young people with the opportunity to get involved, explore new interests, discover talents and make new friends.
Will Bower, Head of Outdoor Education, commented, "I am proud that so many Princethorpe pupils continue to embrace the challenge of the Duke of Edinburgh's Award. They take the opportunity to develop skills and try new experiences, pushing themselves both mentally and physically to be the best they can be and all with such commitment and enthusiasm. Despite the disruption that Year 11 and the Upper Sixth have faced, we have had record numbers completing their awards. It says so much about the resilience and tenacity of these young people."
Year 10 participants in the Silver Award are off to the Peak District this weekend for their Qualifying Expeditions, while the Year 9 Bronze groups will be walking through the countryside just north of Banbury in late June and early July. The Lower Sixth Gold students have their practice expeditions imminently in the Lake District as well.
Make sure you follow @PC_Outdoors on Twitter and the College Facebook to see regular updates on the walkers' progress.