Princethorpe Place Sixth And Eighth In Regional Round Of National Reading Quiz
06 May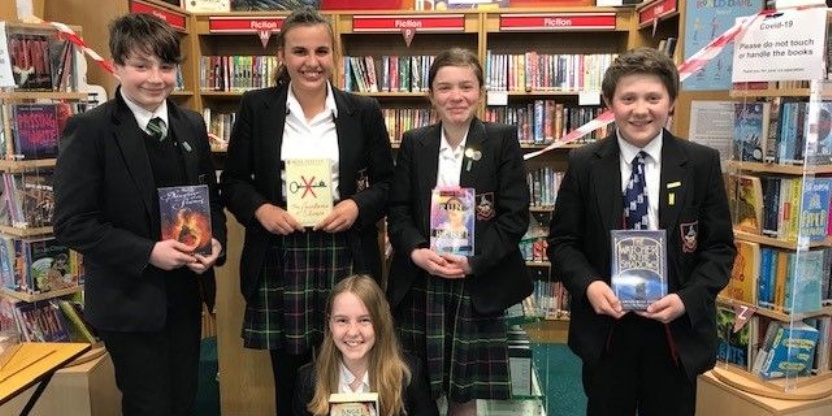 On Tuesday 4 May enthusiastic and well-read pupils from Year 7 and Year 8 represented Princethorpe College in the West Midlands heat of the National Reading Champions Quiz organised by the National Literacy Trust.
The quiz was for pupils aged between 10 and 14-years-old and included 10 challenging rounds testing pupils' general knowledge of books written for children and young adults.
The quiz was hosted online on Teams and the quiz master for the event was educational writer and performer Mr Dilly. Over 400 schools from across the country had entered the competition and in the regional round Princethorpe's teams faced up against 30 from the West Midlands.
The competition was certainly challenging including rounds titled, Odd One Out, Opening and Closing Lines, Villains, Books on Screen, Myths and Legends, Comic and Graphic Novels, Partnership, Blast from the Past, Word Play and Watch Me Now.
Competing from Year 8 were Sean Birtley, Andrew Gordon, Anna Johnson, Pip Evans, Dylan Williams and Jess Lane while in the Year 7 team were Ariana Gray, Soren Wasley, Alexa Holland, Sophie Henry, Bella Ward and Megan Thandi.
The rounds came thick and fast and the pupils worked under pressure to answer the questions before the clock timed out. It was an exciting event for all who took part.
It was a fantastic opportunity for pupils to enjoy an online quiz with their peers and to prove just how much they know about children and young people's fiction. Both Princethorpe teams performed brilliantly with Year 8 coming sixth and Year 7 eighth overall, an absolutely fantastic result.
Celia Scott, School Librarian, said, "Our pupils performed very well, as there were 32 schools who took place in the West Midlands heat altogether. It was a super afternoon much enjoyed by our avid readers who have already begged to take part again next year."
A huge well done to them all.