Year 8 Amelia Chard Wins The College's Anatomical Art Competition
30 Apr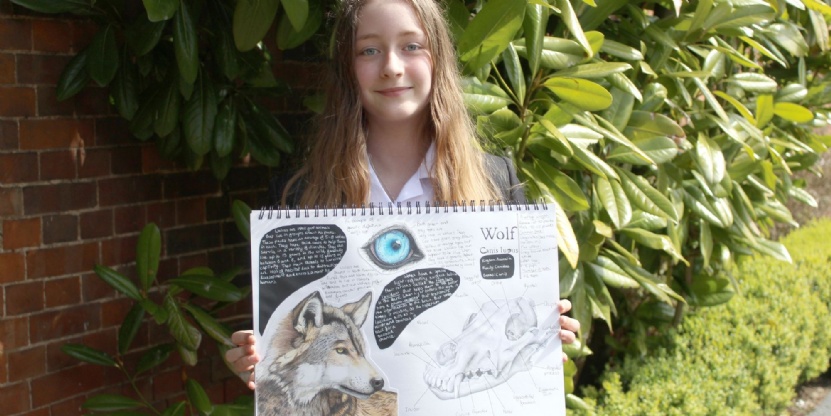 The College's Anatomical Art competition has been won by, Year 8 pupil, Amelia Chard. Her stunning specimen drawing of a wolf, amazed Head of Biology, Faye Roberts and Head of Art, Paul Hubball and as you can see from the image, is very deserving of its win.
The co-curricular competition encouraged pupils to bring together their artistic skills and knowledge of Biology in an anatomical drawing on a subject of their choice. Entrants could choose any subject and submit their work in any style.
Amelia's drawing was impressive, demonstrating both her artistic skill and biological knowledge, and her work will now be submitted into the Royal Society of Biology's national competition, 'The Nancy Rothwell Award'.
Congratulations also go to, Year 8, Dylan Williams who took second place with his drawing of coral and to, Year 8, Roxy Glenn and, Year 7, Hetty Frost who both received a Highly Commended for their drawings of a chameleon and guinea pig respectively.
Combining Art and Science in a co-curricular competition is part of the College's ongoing promotion of STEAM. An approach that builds links between the subjects and helps to cement learning and encourage pupil creativity.