Spring Recital Was Inspiring And Uplifting
26 Apr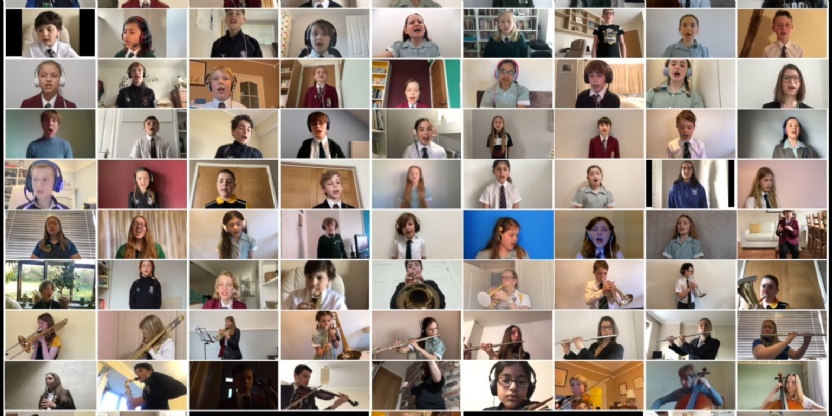 On Friday 23 April, Princethorpe College hosted its Spring Concert, thanks once again to the wonders of technology. Masterminded by our fantastic Director of Music, Gil Cowlishaw, it was another virtual recital for the school community to enjoy. It included a second Foundation-wide musical collaboration after last summer's super performance of The Climb.
The concert included solo performances from a number of extremely talented Princethorpe musicians from Year 8 upwards, alongside the Princethorpe Orchestra, the cast of this year's incredible virtual Musical, Jesus Christ Superstar, and a rousing finale from the, 90-strong, Foundation Virtual Music Group. Together they performed You Will Be Found from the musical Dear Evan Hansen. This latest 'Big Sing' once again brought together the talents of our community playing and singing from the safety of their own homes. Its message of hope was both inspiring and uplifting for us all and serves as a reminder to anyone who feels lost or uncertain that, as the song says - you are not alone.
A huge thank you to Gil and the wonderful Princethorpe Foundation vocalists and musicians for providing such wonderful entertainment for a Friday night.
If you haven't yet seen the performance you can watch the finale here: https://vimeo.com/540681358