Five Year 11 Physicists Awarded Certificates In Intermediate Olympiad
23 Mar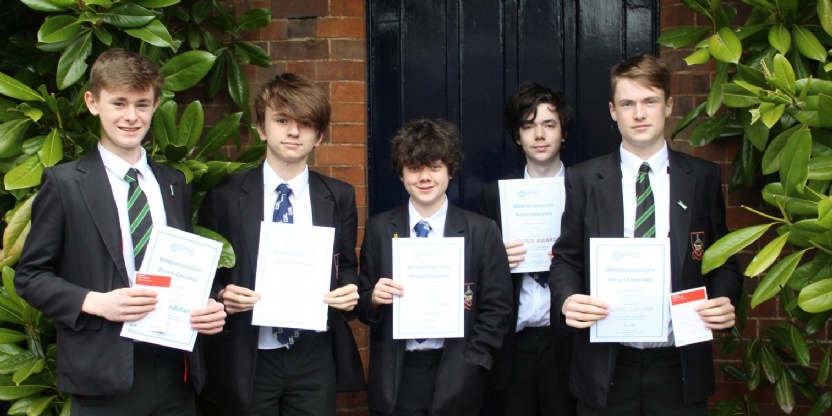 Five of our top Physicists in Year 11 took part in the Intermediate Physics Olympiad on Wednesday 17 March.
It's a competition that tests pupils' knowledge and understanding of basic physics principles, with really challenging problems that go well beyond the standard curriculum. 4,700 pupils from over 200 schools took part this year and were awarded certificates - Commendation, Bronze, Silver and Gold.
Due to the pandemic, this year's competition took the format of two 25-minute multiple choice papers sat online, a contrast to the written hour-long paper that would usually consist of short and long answer questions.
Many congratulations to the participating pupils, who were all awarded certificates:
Ed Foster - Commendation
Harry Scott - Bronze
Tom Knight - Silver
Madoc Williams - Silver
Will Hawkins - Silver
Madoc commented, "I found the Physics Olympiad a fun challenge that pushed me and made me take my Physics knowledge to the next level."
Will said, "I really enjoyed the challenge, especially seeing how physics is useful in the real world. Although I was glad it was multiple-choice!"
Tom added, "I saw this as a challenge that I could overcome, and pushed myself to see how much Physics I truly understand."
It was a great enrichment activity for the boys.