Chloe Potts Wins Local Charity Poetry Competition
29 Mar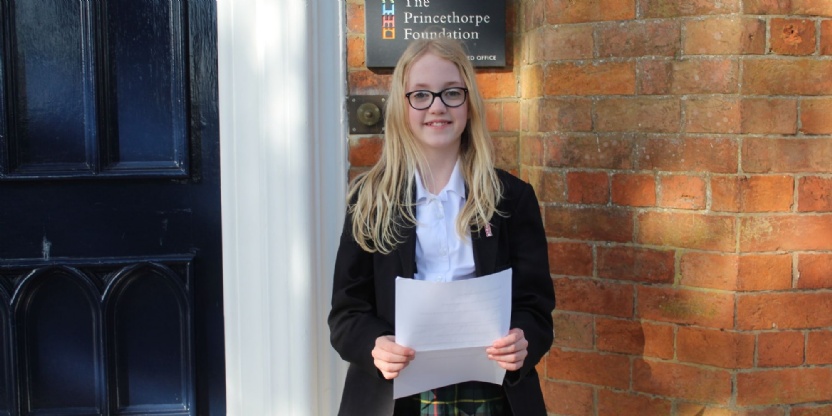 Congratulations to Year 8, Chloe Potts who has won the Warwickshire-based charity Kissing It Better's poetry competition for schoolchildren.
More than 70 children entered the Kissing it Better and Leycester House Care Home competition, helping to light up the lockdown for residents of the care home with their poems, and Chloe was one of two winners in the 11 to 14 years age group.
The theme for the poetry competition was 'What happiness means to me' and this week on Wednesday 25 March, Chloe was invited to read her poem to the Leycester House Poetry Club, over Zoom.
Caty Oates, Project Director at Kissing it Better commented, "The residents have been delighted by the amazing response to the competition, and touched that so many children took the time to think of brightening the day for them. The quality of writing was incredibly high and the residents were impressed with the powerful imagery in many of the children's poems."
Head of Benet House and English teacher, Miss Challinor, commented, "Chloe's poem is so beautiful and I loved reading it, I found it so moving. We are all very proud of her."
A huge well done to Chloe! You can read her lovely poem below.