Year 9 Jack Dando Takes First Place In College STEAM Essay Competition
25 Mar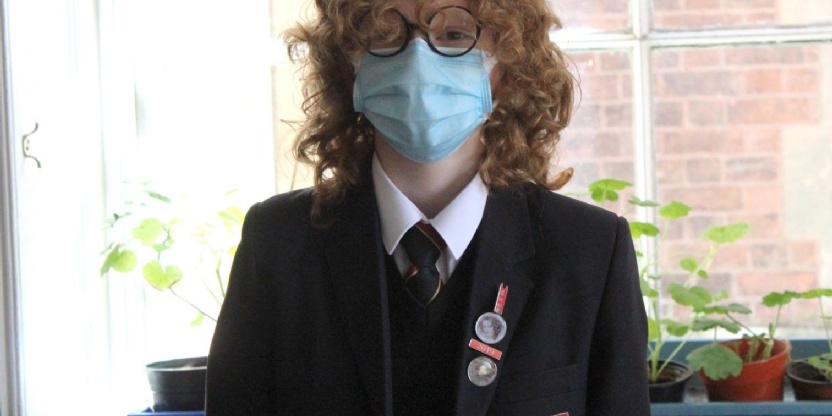 Princethorpe's STEAM essay competition attracted plenty of entries and Deputy Head Girl and STEAM Ambassador, Lauren Mason, was delighted with the response.
Lauren explains, "I was very impressed by both the large number and excellent quality of the essays entered into our British Science Week competition. The submissions were thoughtful and well researched, covering a wide spectrum of different careers in STEAM. It was good to see an even mix of men and women, and many different nationalities represented, smashing stereotypes and truly showing just how diverse the world of STEAM really is. Innovating for the future was the theme of this year's British Science Week, and Princethorpe's entries embodied this sentiment perfectly."
After careful consideration prizes were awarded as follows:
1st – Jack Dando (Benet, Year 9) for his essay on Peter Zumthor, a Swiss architect
2nd – Mia Petrucci (More, Year 7) for her essay on Erin Smith, a teenager who developed AI technology used to detect early signs of Parkinson's disease
3rd – Amaanya Bose (Austin, Year 9) for her essay on Issey Miyake, an innovative Japanese textiles designer
In addition, there were eight highly commended entries written by Year 9 pupils, Ed Twyman, Sammie Borland and Jack Fleming; Year 8 pupil, André Onyekwe; and Year 7 pupils, Soren Wasley, Charlie Atkins, Megan Thandi and Alex Lloyd.
For his first place Jack receives 100 house points and a da Vinci merit, in second place Mia receives 75 house points and a da Vinci and Amaanya's third place earns her 50 house points and a da Vinci. Housepoints and merits were also awarded to all of the entries as the standard of the submissions was so high.
Congratulations to all of the entrants, we were really impressed by your thoughtful and well-constructed analysis of your chosen inspirational STEAM innovators.
You can read the winning essays in a booklet attached below.
Congratulations also to all our other British Science Week competition winners who were presented with their prizes by Mrs Roberts in school this week: Soren Wasley, Kaena Wasley, Isla Farrelly, Jess Sarkies, Ben Jones, Pip Evans, Penelope Jones, Noah Nix, Cara Ridd, Martha Harris and Jonjo Boyle.