Careers Fair 2021 - Don't Miss Out, Register Now!
01 Mar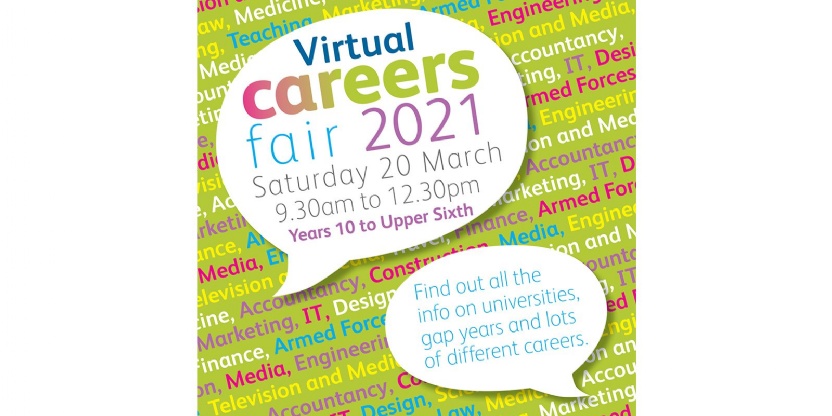 Registrations for the College's Virtual Careers Fair are now open.
The Careers Fair takes place on Saturday 20 March from 9.30am to 12.30pm and will provide a wealth of information, guidance and advice on careers and universities. Pupils in Years 10 to Sixth Form should register now and select the sessions they want to attend. Find out more information here.
A wide range of speakers and organisations will be on hand, with representatives from organisations as diverse as JLR to Nettitude and Aldi to Howkins Harrison giving presentations, alongside universities from across the country, such as Reading, Warwick, Leeds and Bristol. There will be sessions on Accountancy, Architecture, Estate Agency and Chartered Surveying, the Armed Forces, Art and Film making, Computer Gaming and Cyber Security, Engineering and IT, Fashion, Retail, Business and Marketing, Medical, Law, Teaching, Entrepreneurship, Product Design, TV and Radio as well as the University talks.
The link to choose your talks now includes the Warwick University Student Finance talk in the 10am slot. Apologies to anyone who tried to book this; it is now available.
Parents are more than welcome to book themselves on to alternative talks to their sons and daughters. This might be particularly relevant for some of the university talks or student finance. If you wish to do this then please just register as yourself via the link.
The Careers Fair is a great opportunity to explore future careers so make sure you put the date in your diary and we look forward to seeing you there.