An Assembly With Fisher's Furry Friends
04 Feb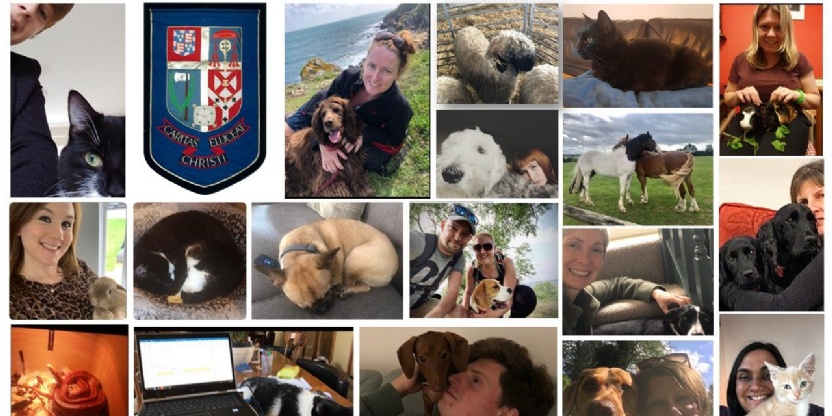 When Louisa Fielding, Head of Fisher House, invited pupils to bring their pets to assembly this week, the result was beyond expectations with a whole variety of furry (and not so furry) friends joining in the fun.
Lockdown has been difficult and while we have adapted and adjusted to remote learning, the lack of interaction has been a challenge for us all.
Noticeably many more cameras were on and gazing around there were huge smiles everywhere and an awful lot of animals. Princethorpe's pupils and staff clearly appreciate their pets with dogs, cats, fish, rabbits, hamsters and guinea pigs all logging on.
After all the introductions the assembly kicked off with Mrs Fielding talking about the many benefits of owning a pet; how they can help you stay fit, reduce loneliness and stress levels, help you make friends, teach responsibility and empathy and just what amazing companions they can be. We were introduced to many staff pets and there was a special mention for everyone's favourite, Peanut, Matron's therapy dog. Mrs Fielding finished the assembly with a prayer from the patron saint of pets St Francis of Assisi.
Fisher's assembly was the first but not likely to be the last to include pets. It broke down barriers and built engagement and provided lots of lovely interaction for us all.