Restoration Work Begins On Old Woodland Walk
22 Jan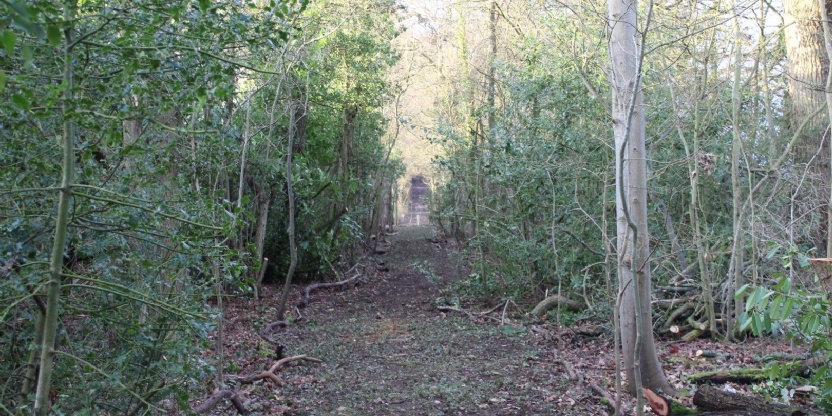 The Grounds team are in the process of restoring and revitalising an old woodland path known as the Nut Walk. Running along the back of the Orchard wall, the overgrown path originates from Princethorpe's days as a Priory and connects the sports field entrance to the Mile Walk to the car park by the Grounds shed.
Such was the dilapidated state of the path, that very few of Princethorpe's current pupils and staff would have ever thought that there was ever a path there but as our very own Mr Princethorpe, Assistant Head, Development, Alex Darkes, reveals, "When I was here as a pupil (1968-75) the Nut Walk was less overgrown and made a diversion from the Mile Walk as another place to explore! The Nut Walk hugged the back of the Orchard wall from the Games field side and was bordered by a ditch. I recall seeing hazelnuts, with their distinctive husks, no doubt the reason for its name. My strongest memory is of the carcass of an old black car which was close to the Orchard wall and well hidden by the undergrowth. It might have been a Standard or even a Hillman, I remember that it had a 'wind out windscreen' for ventilation. Even in 1968 the car was in a pretty forlorn state. It must have pre-dated Princethorpe College and it was always a bit of a mystery as to how it got there, as the nuns were incredibly orderly in terms of looking after the place."
So far, the Grounds team have been hard at work clearing away the undergrowth, brambles and other invasive species with Grounds Assistant, Alan Husband, spending many long hours cutting the ivy ready for it all to be pulled off the orchard walls. The team have now begun the process of re-establishing the path. They have discovered old roses and even uncovered the remains of the old car! The team are aiming to have completed their work by the end of February, so hopefully once we all return to school the lost path will nearly be ready to explore. It will be wonderful to see its mysteries revealed once again.