The Planet Needs You
15 Jan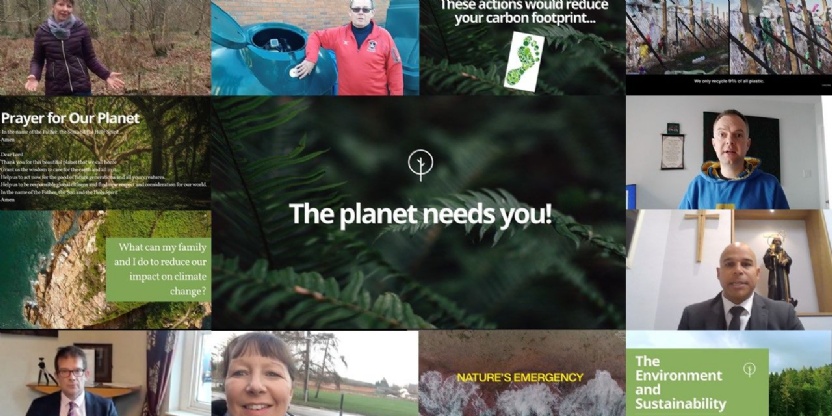 Princethorpe College is relaunching its school 'environmental team' to rally pupils and staff to address the global crisis of climate change.
Building on the work of the school's 'Green Team', the project will bring like-minded pupils and staff together to develop and share ideas of how we can all take responsibility for the current planet emergency. Together the group will seek to identify and implement environmental and sustainable changes at the College, that reduce our carbon footprint and make the campus and the world we all live in a better place.
The Planet Needs You campaign was launched this week in a video put together by our new 'environment' team leaders, teachers, Jacqui Scott and Tom Walton. Including an endorsement from the Headmaster, Ed Hester, and with messages from teachers and pupils across the school, Old Princethorpians and clips from 'climate crisis' icons David Attenborough and Greta Thunberg, the video reminded us all of the planet emergency we face and the responsibility we have as individuals to take action.
Princethorpe College wants to lead by example and has already started to make its own small changes, switching from plastic to paper school shop bags, changing the grounds team vehicle fuel to biodiesel, installing new more fuel efficient boilers, an ongoing programme to change all lights to LED, ensuring recycling bins are available around the school site and in classrooms, reducing paper printing, reviewing and adjusting bus routes to better serve the pupil population and offering discounts for siblings to encourage take up, but the new environment team will really help the school play its part. The College knows that pupils' skills, passion, enthusiasm and experience are vital for driving this initiative forward, not just for the College but for the wider world and that our individual small actions, the many marginal gains will all come together to make a big difference.
Assistant Head, Co-curricular, Neil McCollin, is looking forward to seeing the new group grow and thrive: "Princethorpe is keen to see sustainability embedded in everything that we do, having pupils take the lead on environmental issues will make a great difference. I can't wait to see what ideas the group bring to fruition."
It's an important issue and the College is encouraging all of the community to take part.